Three Major Trends Influencing Luxury Housing
June 29th, 2019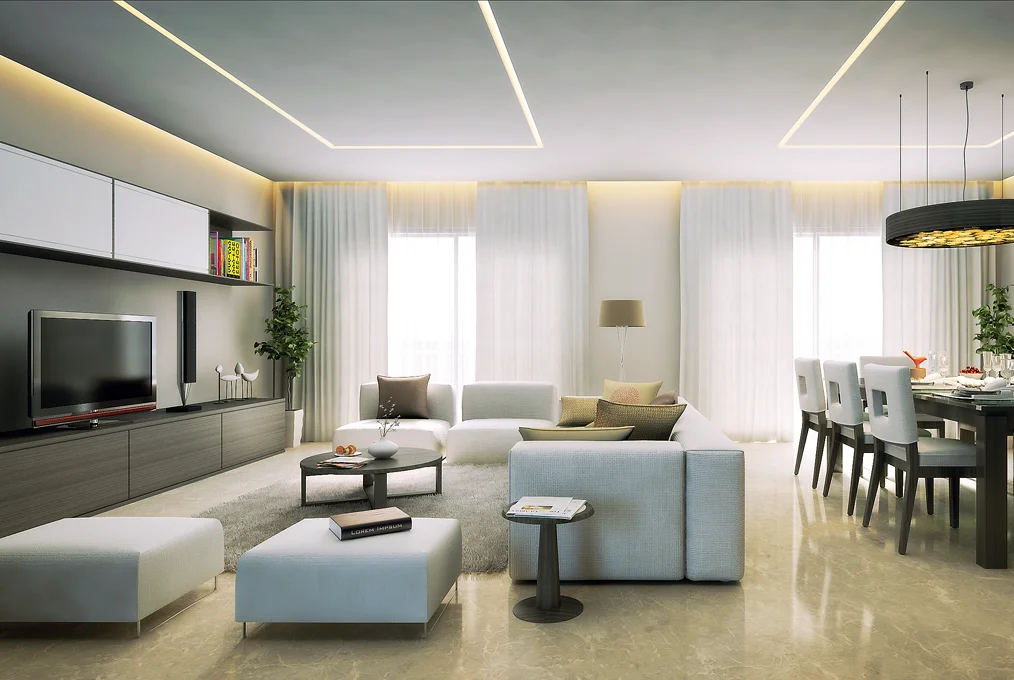 Luxury housing market has been evolving overs the years, thanks to the changing requirements of home buyers and increasing disposable income. The luxury housing market will continue to grow similar to the automobile, smartphone and TV market, which have evolved over the years. Moreover, increased transparency in the post-reforms era has created a conducive environment for the Non-Resident Indians (NRIs) and High Net Worth Individuals (HNIs) community to invest in the Indian luxury home market. Additionally, Indian urban middle-class/upper middle-class have huge aspirations to own luxury homes in the best of the locations to elevate their lifestyle. 
We bring you three trends that are impacting the luxury housing market in India. 
·         Home Automation: Over the years, the Indian luxury home segment has witnessed a steady increase in the adoption of smart home automation. From the initial security features, the concept of smart home automation has come a long way to include features such as gas leakage detectors, fire detection systems, soft panic switch to trigger emergency action, entertainment systems, energy efficiency systems and lighting systems among others. SOBHA developed its first smart home in 2012 with SOBHA Habitech in Bengaluru, which incorporated similar features. These homes are safer, more energy efficient and offer a conducive environment to live in.
·         Affordable Luxury Homes: Another major visible trend is the demand for affordable luxury or compact luxury housing. These are aspirational homes targeted at middle-income home buyers, offering them modern amenities at par with international standards at an affordable price point. At SOBHA, we offer aspirational homes under the 'Dream Series' segment. Some of the projects under this segment include SOBHA Dream Acres , SOBHA Lake Gardens , SOBHA Dream Gardens in Bengaluru and SOBHA Dream Heights in GIFT City, Gujarat. 
·         Theme-Based Projects: Today, developers are increasingly looking at offering luxury housing projects that are unique in their design and architecture. This has led to the emergence of theme-based housing projects. While standing out in the market, these housing projects cater to the requirements of the niche, well-travelled home buyers, especially HNIs and NRIs, who are exposed to global lifestyle. Some of SOBHA's major theme-based projects in Bengaluru include SOBHA Windsor (English Themed), SOBHA Dream Acres (Aspiration Themed), SOBHA Forest Edge (Forest theme), SOBHA Dream Garden (Zen Themed) and the recent SOBHA Royal Pavilion (Rajasthan Themed).
Begin your search for a perfect home with SOBHA.