Affordable Luxury Homes: Mid-Income Home Buyers' Choice
August 3rd, 2019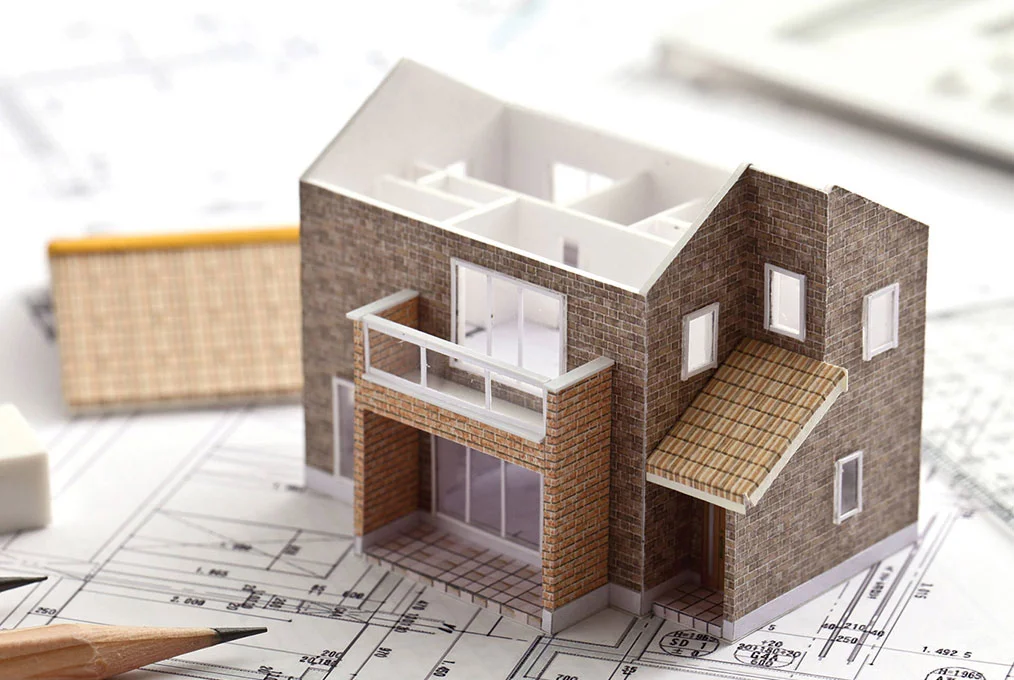 Amit Kumar works in the IT sector in Bengaluru. He has been looking for a home that matches his lifestyle requirements. However, he does not want to exceed his budget and EMIs. His estimated budget is somewhere between Rs. 60 to Rs. 70 lakh for a 2BHK home. Therefore, if Amit takes a home loan of Rs. 50 lakh, his approximate EMI would be around Rs. 44,186 per month at an interest rate of 8.75% for a period of 20 years.

This is well within expected range. Additionally, this EMI will come down further if the home loan amount is below Rs. 50 lakh. To fulfill their aspirations of buying a home replete with amenities, home buyers like Amit are increasingly looking at a rapidly growing segment of affordable luxury homes.
Differentiating Between Affordable Luxury And Luxury Housing?
As the name suggests, it is an amalgamation of modern day lifestyle and amenities that matches international standards, but at an affordable price point. For a home to be classified as affordable luxury, the price range is between Rs. 55 to 75 lakh. These homes are targeted at the mid-income home buyers. In other words, the USP of this segment is its competitive pricing for premium facilities.

Usually, the amenities that are a part of affordable luxury home include car parking, gymnasium, clubhouse, swimming pool and children's play area. Additionally, the average size of these homes are in the range of 1000 sq. ft. to 1500 sq. ft. Affordable luxury homes are mostly developed as a part of integrated townships. Moreover, these projects are located in the micro-markets, which are developing at a faster pace. Affordable luxury housing as a category housing does not vie for a piece of the luxury market.
Luxury homes, on the other hand, usually offer world-class amenities such as swimming/infinity pool, clubhouse, gymnasium, outdoor courts for different sports, lounge, open party spaces, gardens, jogging area, amphitheatre among others.
On an average, luxury homes are priced at Rs. 2 crore and upwards. Such homes in the suburbs of the city may be available in the range Rs. 1 crore to Rs.1.5 crore, making the monthly EMIs anywhere between Rs. 80 thousand to Rs. 1 Lakh. However, the price of luxury home varies from city to city as well. For instance, luxury homes in Bengaluru may start from Rs. 85 lakh onwards, while in Mumbai it may start from Rs. 10 crore.
Drivers of Affordable Luxury Housing
Over the years, exponential urbanisation and increasing disposable income has fueled the desire of mid-income home buyers for an elevated, aspirational lifestyle. Additionally, today's home buyers are tech-savvy, well-read and well-travelled. As a result, they are not only aware of the trends in the housing market but also acquainted with the international lifestyle standards.
A majority of them are first-time home buyers. More importantly, many of these home buyers are young and fall under the millennials category. According to the Youth Barometer report by CREDAI and CBRE in 2018, millennials account for 25% of the working age population in emerging economies such as India and China.
They are expected to be important decision makers in the world of business. Further, 65% of Indian millennials aim to buy homes without compromising on the quality, size and location with a focus on quality of life. Clearly, with their focus on affordability, comfort and luxury, they will drive the demand for affordable luxury homes.
Interestingly, a lot of NRIs are also considering to buy affordable luxury homes for investment and rental income. Various reports suggest that on an average, NRIs stand to earn a return in the range of 6% to 8% on such homes. 
Opportunity for Developers
While affordable luxury housing is still developing as a separate housing segment, it has created an opportunity for many developers. This will enable them to grab a bigger share of the market by targeting a wider segment of home buyers aspiring to own a home.   
To find the right affordable luxury home, check out SOBHA Lake Gardens, SOBHA Dream Acres, SOBHA Dream Gardens and SOBHA Dream Heights.