THRISSUR
Popularly known as the cultural capital of Kerala, Thrissur is the commercial and financial hub of Kerala and the largest centre for gold jewellery. It is also a major academic hub with some of the finest educational institutions. Our presence in Thrissur is adorned by some of our iconic projects that stand tall in its skyline.
Flats in Thrissur, Luxury Apartments & Villas for Sale in Thrissur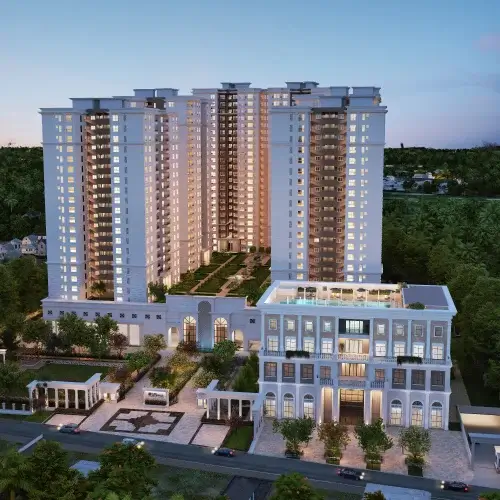 160 Units Available
Luxury Apartments
Ollur Road, Kuttanellur, Thrissur | 1529 to 2842 Sq. ft. | 2, 3 & 4 BHK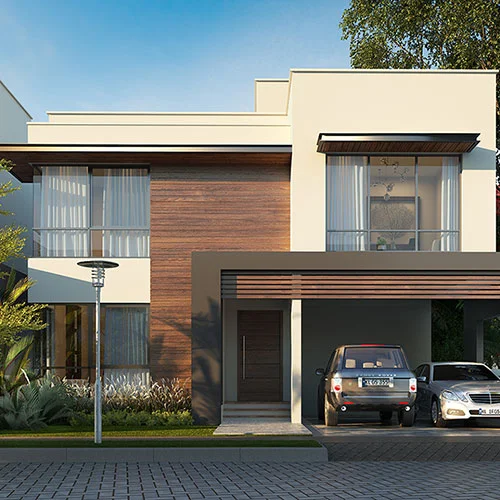 33 Units Available
Super Luxury Villas
Attore, Thrissur | 2741 to 3633 Sq.ft. | 3 & 4 BHK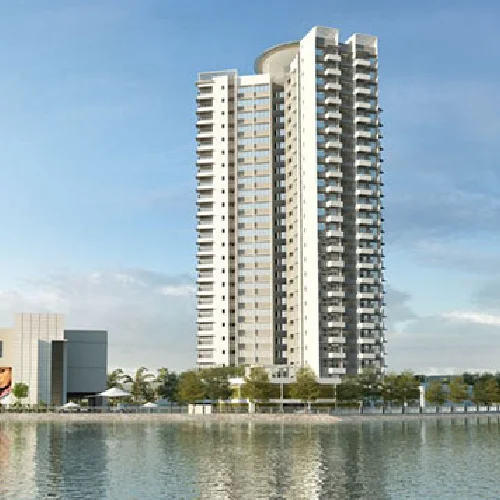 5 Units Available
Super Luxury Apartments
Puzhakkal, Punkunnam, Thrissur | 3313 to 3325 Sq.ft. | 4 BHK
RESOURCES
Flats in Thrissur- An Investment for A Lifetime!
The cultural capital of Kerala – Thrissur – is one of the most ideal destinations when it comes to real estate investments. Usually known as a popular tourist destination, Thrissur is also a thriving business hub with lavish malls and commercial establishments, and excellent infrastructure facilities. The rapidly growing real estate properties in the city offers an excellent value appreciation and higher profits, thereby garnering the attention of hawk-eyed homebuyers. Just an hour's drive away from Kochi, Thrissur is ideal for IT and business professionals. The city offers excellent connectivity, thanks to its round-the-clock bus and train services.
The fourth-largest city in Kerala, Thrissur is growing at a rapid pace – witnessing a tremendous real estate boom. Builders are working towards providing a holistic lifestyle to the residents' diverse expectations in both residential and commercial spaces.
The value of properties in Thrissur is estimated to bring in higher returns in a short span of time. This has encouraged investment from NRIs who understand the benefits that the properties offer in the city. Homebuyers are in a dilemma on whether to invest in an apartment, a villa, or an independent house. But this can be cleared by carefully weighing the advantages.
APARTMENT
–   Nuclear families prefer apartments since they offer heightened security 24×7.
–  Apartments come with a host of amenities and have something for every member of the family.
–  An apartment is less expensive than an independent house or a villa. Simply because it eliminates the material costs involved in constructing the house.
–  The biggest advantage in an apartment is that the maintenance of the property is taken care of. From mowing the lawns to fixing a light bulb in the corridor, one need not worry about it.
VILLA
–  Villas are ideal for those looking for a modern lifestyle.
–  For those who seek utmost privacy, villas are the right choice since it offers community living while providing privacy.
–  Villas always have a great appreciation value and therefore offer a better profit, making your investment worthy of every penny.
–  You have the freedom to modify your house as per your taste and preference. You have absolute control over the premises.
Best Apartment & Luxury Villa Projects in Thrissur

SOBHA METROPOLIS
SOBHA Metropolis is the perfect amalgamation of classical Greek and modern Roman architecture. The awe-inspiring Neoclassical architecture is designed following the principles of balance and proportions. This unique project houses gardens and hardscapes from the entrance to nooks and crannies of the seating area. This architectural marvel is designed to fascinate you today and for generations to come.
A colosseum-themed amphitheatre, thoughtfully placed gazebos, and an ornate fountain is masterly planned to bring in positive vibes! The apartment features a grand clubhouse, a lavish swimming pool, a shopping arcade, a reading lounge, and a badminton court. The mini theatre is a ticket-free entry to the world of blockbuster entertainment!
All flats in SOBHA Metropolis have Vaastu-compliant entrances and come with panoramic views of the lush greenery outside. The bedrooms are designed to allow as much natural light as possible while creating a tranquil space for you to end your day on a peaceful note. The kitchen is designed to be ergonomic and classy so that you can whip up your favourite dishes in elegance. SOBHA Metropolis – imagined in Greece, perfected in Rome, and located in Thrissur.
If you are looking for a 2,3, or 4 BHK Luxury Apartment to Buy in Thrissur, then you must check out SOBHA Metropolis before taking a decision. To Book a Site Visit, please visit: SOBHA Metropolis
SOBHA SILVER ESTATE
Innovation, insight, and integration – the three principles based on which these opulent villas at SOBHA Silver Estate were designed. Here are homes of exquisite proportions and detailing, perfectly created to house a world of your own.
Located in a pristine neighbourhood, you can look forward to a space that offers an exclusive lifestyle. Set amidst verdant pastures, this 7-acre project is for the privileged few who have earned their success and luxuries. It comes with an 8500 sq. ft. clubhouse, an extravagant swimming pool, gym, badminton court, an activity centre and a children's play area.
SOBHA Silver Estate is strategically located close to educational institutions, hospitals, shopping centres, office spaces, and much more. These exquisite villas are under 24×7 surveillance so that you can enjoy your privacy.
If you are looking for a Villas or Independent House to Buy in Thrissur, you shouldn't miss out on checking SOBHA's Super Luxury Villas! To Book a Site Visit, please visit: SOBHA Silver Estate
Conclusion
Homebuyers look for safety, social life, and emotional well-being when it comes to finding the right place for their home and Thrissur is known for its hospitable community. Surrounded by scenic views, verdant forests, and much more, homes here are close to all social amenities while being conveniently away from the hustle and bustle. Premium flats in Thrissur ensure that you live a life that is laid-back and stress-free. The city that is known internationally for its festivals offers old-world charm while catching up with modern times.
The ever-growing real estate industry here brings in great profits and is an excellent opportunity for investors and those who want to buy and live in their ideal home. This is the perfect chance for you to explore the ideal life. To book your site visit, click here and we will get in touch with you.