KOCHI
SOBHA offers a fabulous range of new flats, and luxury apartments for sale in Kochi, Kerala. All our Apartment Projects are Gated Community & RERA Registered.
Kochi, popularly known as the Queen of the Arabian Sea, is the commercial capital of Kerala. The city has one of the largest ports in the west coast of India. We have a strong presence across the city with some of the finest residential apartments/flats.
Flats for Sale in Kochi, Luxury Apartments in Kochi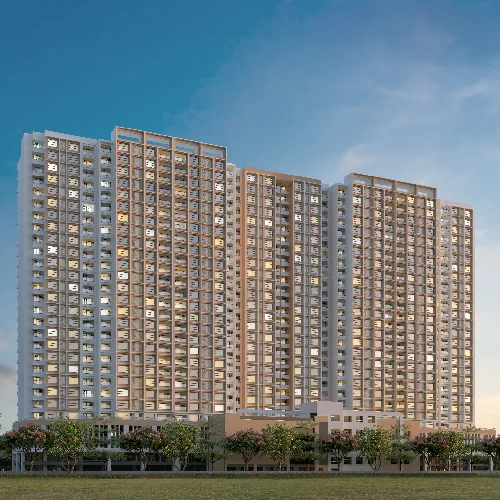 285 Apartments Available
Luxury Apartments
Vyttila, Silversand Island, Kochi | 1850 to 3118 Sq.ft. | 3 & 4 BHK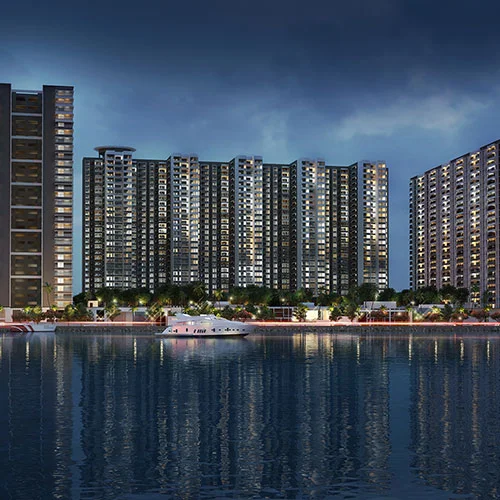 606 Apartments Available
Super Luxury Apartments
Marine Drive, Kochi | 2296 to 3710 Sq.ft. | 3 & 4 BHK
RESOURCES
Flats for Sale in Kochi – Modern Living with Sustainable Features
Known as the Queen of the Arabian Sea, Kochi offers picturesque landscapes, flourishing business opportunities, and a vibrant culture. Individuals & families are increasingly seeking to settle in Kerala's financial and industrial capital – causing a huge surge in residential demand. With mindsets shifting towards environmental conservation and ecological awareness, many families are now looking for sustainable luxury flats in Kochi.
Leading developers like SOBHA are now offering flats for sale in Kochi, that offer modern living with sustainable features. These thoughtfully crafted residences combine luxurious comforts with eco-conscious design, in luxury gated communities that feature renewable energy systems, efficient water management, and green spaces. Residents can enjoy a harmonious balance between comfort & environmental responsibility, and contribute towards sustainable living in Kochi.
Embracing the practice of sustainable living is of utmost importance, as it plays a crucial role in preserving our environment and optimising resources. Even small individual efforts can have a significant impact. SOBHA is committed to prioritise sustainable living, with active contribution towards this noble cause. Apartments for sale in Kochi offered by SOBHA are rooted in the principles of sustainable living, and are highly sought-after among those seeking the finest residential spaces.
The Importance of Sustainable
The 21st century saw a giant leap in science & technology and an explosion in human population. While lifestyles improved across the globe, human activities have had detrimental effects on the environment, including:
–  Pollution: Industrial emissions, improper waste disposal, and vehicle exhaust have caused air, water, and soil pollution, and harmed ecosystems & human health
–  Climate Change: Large-scale deforestation and pollution have increased the probability of global warming, rising sea levels, extreme weather events, and disruptions to agriculture & natural habitats
–  Water Scarcity: Excessive water consumption, pollution, and mismanagement have strained freshwater resources, leading to paucity in many regions
–  Negative Impact on Health: Exposure to hazardous substances, climate change-related diseases, and all forms of pollution have posed significant risks to human health, leading to respiratory problems, illnesses, and inferior quality of life.
–  Soil Degradation: Unsustainable agriculture practices, deforestation, and climate change have resulted in degraded soil quality, erosion, reduced fertility, and loss of arable land.
–  Loss of Biodiversity: Habitat destruction, growth in agricultural land to feed the increasing population, deforestation, and climate change, have contributed to the extinction of species.
There is growing recognition across the world, that our current way of life is placing a heavy burden on the planet and its resources. Sustainable living is the need of the hour, and here are some key reasons why it is crucial:
–  Overall Well-being: A cleaner environment will lead to improved health for individuals and communities. By reducing exposure to pollutants and harmful substances, we can prevent health issues and create a safer living environment for our families.
–  Economic Benefits: By promoting energy efficiency, renewable energy industries, and sustainable agriculture, we can create jobs, stimulate innovation, and reduce long-term costs associated with environmental degradation.
–  Environmental Preservation: By adopting green practices, we can reduce pollution & waste generation, conserve natural resources, and mitigate climate change – thus protecting the environment for future generations.
–  Climate Change Mitigation: Sustainable living plays a vital role in combating climate change. By reducing greenhouse gas emissions, promoting renewable energy, and adopting eco-friendly practices, we can help mitigate adverse effects of climate change, such as extreme weather events and rising temperatures.
–  Resource Conservation: Efficient use of resources such as water, energy, and raw materials can ensure we can meet our needs without depleting or degrading the Earth's resources.
Overall, sustainable living is essential for the well-being of the planet, its ecosystems, and future generations. It offers a path towards a more balanced, equitable, and resilient world, where human needs are met – while respecting the limits of our planet's resources.
Living in eco-friendly homes offers numerous benefits, including:
–  Cost reduction & Energy Efficiency: Eco-friendly homes are designed to reduce energy consumption & reliance on expensive fossil fuels, and generate long-term cost savings for homeowners. Features such as proper insulation, energy-efficient appliances, LED lighting, and renewable energy systems help minimise energy waste.
–  Improved Indoor Air Quality: By using non-toxic building materials, proper ventilation systems, and natural cleaning products, these homes reduce residents' exposure to harmful chemicals & allergens, creating a healthier living environment.
–  Increased Property Value: With growing demand for sustainable housing, eco-friendly homes are beginning to enjoy higher appreciation, as buyers have started recognising their long-term benefits, energy savings, and environmental advantages.
–  Health Benefits: Improved indoor air quality, natural lighting, and connection to nature contribute to a healthier and more harmonious living environment – thus having a positive impact on physical and mental well-being.
–  Enhanced Comfort: Eco-friendly abodes often feature superior insulation, effective moisture control, and natural ventilation, leading to improved comfort levels for residents. They provide stable indoor temperatures, reduced noise levels, and better overall living experiences.
–  Environmental Impact: With lesser greenhouse gas emissions & water consumption, these homes promote sustainable practices and help preserve our natural resources.
Choosing to live in eco-friendly homes allows individuals & families to make a positive impact on the environment and create a sustainable future. Apart from the satisfaction that one gets with living responsibly, there are a multitude of benefits – including energy savings, environmental conservation, improved health, and increased property value.
Sustainable Features in SOBHA's Flats for Sale in Kochi
SOBHA takes great pride in integrating a wide range of sustainable features in their residential properties, ensuring a harmonious blend of luxurious living and environmental responsibility. These features are thoughtfully designed to promote sustainability, reduce environmental impact, and foster a healthier lifestyle for residents.
–  Rainwater Harvesting: SOBHA flats for sale in Kochi are designed with systems that store rainwater for various non-potable uses. This helps alleviate the strain on local water resources, promotes water conservation, and reduces reliance on external water supply sources.
–  Waste Management Systems: SOBHA places strong emphasis on efficient waste management by implementing dedicated waste segregation and recycling facilities within their properties. This encourages residents to practice responsible waste disposal, minimising the amount of waste sent to landfills and promoting the recycling of materials.
–  Solar Panels: Many of SOBHA's residential properties feature solar panels, harnessing the power of renewable energy from the sun. By generating clean electricity, SOBHA eco-friendly apartments for sale in Kochi reduce reliance on conventional energy sources and lower carbon emissions.
–  Energy-Efficient Appliances: SOBHA integrates many energy-efficient appliances such as LED lighting and smart thermostats, that minimise energy consumption and promote efficiency – resulting in reduced electricity usage and lower costs.
Amenities and Facilities in SOBHA's Flats for Sale in Kochi
SOBHA's flats for sale in Kochi offer exquisite living spaces and a wide range of amenities that enhance the overall living experience while promoting sustainability. These features are thoughtfully designed to foster a sense of community, connect residents with nature, and prioritise indoor air quality.
–  Green Spaces and Community Gardens: These encourage outdoor activities, provide opportunities for recreation & relaxation, and foster a deeper connection with the environment.
–  Cycling Tracks: Well-designed tracks within the premises encourage residents to enjoy outdoor exercise, without stepping out of the gated complex.
–  Gym and Fitness Centre: Well-equipped gym and fitness centres offer convenient access to exercise facilities, promoting a healthy and active lifestyle.
–  Swimming Pool: Known as a full body exercise, swimming is a refreshing option for residents, encouraging fitness & relaxation in equal measure.
–  Landscaped Gardens: Meticulously maintained landscaping enhances the aesthetics of the property and creates green spaces that promote an eco-friendly lifestyle.
These amenities enhance residents' living experience, contribute to a healthier & greener environment, and encourage a balanced lifestyle in SOBHA gated communities.
SOBHA's Commitment to Sustainability
With eco-friendly design & practices deeply ingrained in every aspect of the business, SOBHA is committed to creating a better future. From design to construction and operations, SOBHA incorporates sustainable initiatives that minimise environmental impact and promote responsible practices, that include:
–  Incorporating green building design principles to minimise energy consumption and enhance environmental performance
–  Integrating renewable energy sources such as solar panels to lower carbon emissions and reduce reliance on conventional power grids
–  Implementing water conservation measures like rainwater harvesting and water-efficient fixtures to promote responsible water usage
–  Practising waste management and recycling, including waste segregation and efficient material management, to minimise environmental pollution.
SOBHA's flats for sale in Kochi are built using materials, appliances, and components that are environment-friendly and energy-efficient. By focusing on protection of the environment, SOBHA truly makes sustainable homeownership a worthwhile endeavour.
Final Thoughts
SOBHA flats and apartments for sale in Kochi embody a steadfast commitment to sustainability and eco-friendliness. From the initial design phase to the final execution, SOBHA integrates sustainable features and practices that enhance the living experience while fostering a greener future. In a world where urbanisation often comes at the expense of ecological balance, SOBHA stands apart with its dedication to providing sustainable and intelligent solutions.
The incorporation of renewable energy sources, water conservation measures, waste management systems, and the use of eco-friendly materials further contribute to the sustainable ethos of SOBHA properties. When you choose a SOBHA home, you are not only investing in a luxurious & comfortable abode but also embracing a greener & healthier lifestyle. Opting for SOBHA flats or apartments for sale in Kochi means joining a community that wholeheartedly embraces sustainable living and strives to create a positive environmental impact.
Real Estate Market Trends in Kochi
Kochi, a vibrant city in Kerala, is witnessing significant real estate trends shaping its property landscape. From the rise of integrated townships and sustainable developments to the demand for luxury apartments and the emergence of co-working spaces, Kochi's real estate market is evolving to meet the changing needs of residents and businesses alike.
Nestled on the serene coastline of Kerala, Kochi is renowned for its rich cultural heritage and picturesque landscapes. The bustling city has witnessed a surge in demand for real estate, making it a focal point of economic development in the state.
Coupled with its burgeoning IT sector, its strategic location and vibrant culture have fuelled the growth of the real estate market. As Kochi embraces modernity and sustainability, its real estate trends reflect buyers' changing preferences and are pivotal in shaping its overall economic scale.
Residential Real Estate Trends in Kochi
Eco-friendly and Sustainable Residential Projects
Developers are increasingly incorporating green building practices & energy-efficient designs, and are using renewable methods to reduce the environmental impact of housing projects. Eco-friendly residential projects contribute to a greener future and offer residents a healthier & more sustainable lifestyle.
High-rise Apartments
A hallmark of the changing skyline in Kochi, these towering structures optimise land usage and provide breathtaking city views. Homebuyers are increasingly drawn to the allure of these vertical communities, which offer a cosmopolitan lifestyle.
Gated Communities
These self-contained neighbourhoods offer a secure & exclusive living experience, attracting discerning homebuyers seeking privacy, tranquillity, and a sense of community. They often boast of well-maintained landscapes, dedicated play areas for children, and enhanced security measures, providing residents with a comfortable & harmonious environment.
Locality Name Buy Rates
Locality Name

                                      Buy Rates
Price range per sq ft (INR)

Avg price per sq ft (INR)

Price rise(in%)
Edappally
3393-8033
6872
225 (up)
Kakkanad
4344-9499
5981
21 (up)
Eroor
3933-8375
7575
-40 (down)
Marine Drive
6047-11453
10859
71 (up)
Kaloor
3800-7564
5805
-37 (down)
Kadavanthra
4582-8944
7927
61 (up)
Maradu
5481-6463
6294
7 (up)
Vytilla
4258-6661
5397
-23 (down)
Thripunithura
3234-6140
5237
17 (up)
Vennala
3368-5457
4373
22 (up)
Aluva
3972-5300
4421
-2 (down)
Elamakkara
5455
5454
80 (up)
According to Saurabh Mehrotra of Knight Frank India, Kochi's residential real estate is traditionally driven by NRIs, with the share of locals at 30 per cent. He further says, "Although there has been a dip in NRI investments in the past two years, the housing demand is robust".
Commercial Real Estate Trends in Kochi
Kochi is Kerala's financial and commercial capital, with a GDP growth of 8.3%. Many factors make Kochi the ideal business destination of the state – two of which are its vast coastline and natural harbour that facilitate international shipping. Rapid port infrastructure and foreign investment growth make it the best commercial real estate investment option.
As per Kochi Real Estate Report, the following are reasons to Invest in Commercial Properties in Kochi:
–  Growth IT Sector
The city hosts large IT companies & their subsidiaries, thanks to the investor-friendly policies of the Kerala Government. Kochi has become a substantial attraction for investors interested in huge office spaces or other commercial properties.
–  Import-Export Industry Hub:
Various harbour facilities have been constructed to improve the marine transport capacity of the city. Real estate investors can invest in warehouse properties to aid this business.
–  Tourism
Kochi attracts tourists from around the world, with its natural beauty and rich past. As a result, hotel chains and resorts have been experiencing consistent growth in business throughout the year. Investors can invest in hotels, restaurants, cafes, shops, or any other hospitality & tourism venture.
Infrastructure Development in Kochi
Many initiatives have enhanced Kochi's connectivity – from metro connectivity to extensive road development. Furthermore, with several upcoming infrastructure projects in the pipeline, the future of Kochi's real estate market looks promising.
Metro Connectivity
KMRP (Kochi Metro Rail Project) is a flagship project of the Government of Kerala, implemented through the KMRL (Kochi Metro Rail Ltd). This is a special-purpose vehicle jointly owned by the Governments of India and Kerala with equity participation. In July 2012, the Union Government sanctioned this project at a total cost of 5182 Cr. The demand for properties near metro stations has surged, leading to increased property prices and a rise in development projects.
Road Development
Kochi has witnessed significant road development initiatives to improve connectivity within the city and with neighbouring areas. National and state highways, such as NH 66, 544, 85, 66, 966A, 966B, and SH 15,41, and 63, pass through the city – connecting it with major cities such as Coimbatore, Thrissur, Palakkad, Kottayam, and Edapally.
Mahatma Gandhi Road is the city's main thoroughfare, which is parallel to the coast. Other essential roads in Kochi include Chittoor Road, Banerjee Road, Shanmugam Road, and Park Avenue. State and private buses are the main modes of transport within the city. Major bus junctions are at Kaloor, Vyttila, Edapally, Ernakulam Junction, Ernakulam Town, and Ernakulam Jetty. These infrastructural improvements have had a direct impact on the real estate market. Areas located along the bypass and arterial roads have witnessed a surge in demand and subsequent appreciation in property prices.
Impact on Kochi Property Prices and Demand
Extensive road development and metro connectivity have significantly impacted property prices & demand in several areas of Kochi. The areas near the metro have experienced substantial appreciation in property prices due to increased demand from homebuyers & investors looking for commercial hubs and properties that offer easy access to transportation. Localities like Edappally, Aluva, and MG Road have witnessed a residential & commercial development surge, resulting in a robust real estate market.
Upcoming Infrastructure Projects
–  Kochi Metro Phase 2:
The future of Kochi's real estate market looks promising with several upcoming infrastructure projects. Expansion of the metro network is a critical project in the pipeline. The elevated Kochi Metro Phase 2, approved by the Kerala Government in 2018, will run from Jawaharlal Nehru Stadium to Info Park II in Kakkanad. Its estimated cost is INR 2310 cr.
Kochi Smart City Project is a major urban development project to transform the city into a sustainable metropolis. The project was launched in 2015 and includes:
–  Development of broadband networks
–  Upgrading public transport systems
–  Construction of new roads & flyovers
Additionally, the project aims to create more employment opportunities and foster economic growth.
Kochi Water Metro Extension Project 
This project is spread across ten islands. It connects the island community to the mainland via a fleet of 78 battery-operated electric boats, which cruise along 38 modern terminals and 15 routes covering a distance of 76 km. Phase 1 of Kochi Water Metro is expected to be completed in 2024.
Investment Opportunities in Kochi
One of the largest port cities in India is now a leading trading hub. Kochi Refineries, Cochin Stock Exchange, Shipping Yard, and several IT companies are the largest employers in this city. Here are some factors that make Kochi attractive for real estate investments:
–  Residential Property Investment
The city's rapid urbanisation and increasing population have increased housing demand, creating favourable conditions for investors. Reputable developers and a wide range of housing options, including apartments, villas, and gated communities, have bolstered the growth prospects in residential properties.
1.  Growing IT Industries:
Home to many IT companies, SEZs, and other commercial ventures, Kochi is a significant employment hub for people across the state & country. Many skilled workers are shifting to Kochi – making it one of the fastest-growing cities in India.
2. Vibrant Lifestyle:
With many culinary, entertainment, & recreation opportunities and a beautiful coastline, residents of Kochi have the most dynamic lifestyle in the state.
3. Economic Growth & Diversification
The city's economy has diversified beyond traditional industries such as tourism and fisheries. Kochi has witnessed significant growth in the IT, biotechnology, healthcare, and manufacturing sectors.
4. Tourism Potential
The city attracts domestic and international tourists, leading to a growing demand for hospitality and tourism-related real estate projects. Investing in hotels, resorts, and holiday homes can provide lucrative returns in this flourishing sector.
Stamp Duty & Registration Charges in Kochi
Here are the details of the stamp duty charges for residential properties in Kochi
| | | |
| --- | --- | --- |
| Category | Stamp Duty | Registration Charges |
| Male | 8% | 2% |
| Female | 8% | 2% |
| Male + Female | 8% | 2% |
| Female + Male | 8% | 2% |
| Male + Male | 8% | 2% |
Regulatory Changes and Policies in Kochi, Kerala
Residex is the housing price index of National Housing Bank, the regulatory body for housing financing companies. As per the index, the carpet area price of real estate properties in Kochi has rapidly grown over seven years. Overall, the carpet area price in Kochi increased from INR 4288 to INR 6843 per sq ft, which is a growth of 60 per cent over seven years.
According to Sunil Kumar, Asset Home Managing Director and CREDAI-Kochi Executive Member
"The construction cost per square ft in Kochi. A boom might be coming in Kochi too, but the question now is whether the market can absorb this increment in construction costs. Kochi's real estate sector relies much on non-resident Keralites (NRK)."
One significant change is the establishment of the Kerala Real Estate Regulatory Authority (KRERA) in 2017, following the introduction of the Real Estate (Regulation and Development) Act, 2016. KRERA aims to protect the rights of homebuyers, regulate real estate transactions, and address disputes effectively. This has brought a paradigm shift in how real estate transactions are conducted in Kochi.
Impact of RERA
–  It mandates the developers to register their projects and provide accurate details of the project, such as financial disclosure & completion timelines
–  It has reduced the instances of project delays
–  It has reduced litigation by providing a platform for the speedy redressal of grievances
GST implementation in July 2017 has significantly affected the real estate sector. A uniform tax rate replaced the previous complex tax structure for under-construction properties. This move has simplified the tax system and reduced the overall tax burden on homebuyers. Additionally, GST has facilitated better compliance, reduced tax evasion, and streamlined the supply chain for construction materials.
GST New Rule (w.e.f. 1st April 2019)
In March 2019, the GST council cut the tax on residential properties from 12% to 5%. It also reduced the rate from 8% to 1% for affordable residential units. However, Input Tax Credit (ITC) benefits are not available under the revised GST rate for flat purchases.
Here are the revised GST rates on residential purchases without ITC as of 1st April 2019
Category
Applicable GST Rate
New affordable residential units
1% without ITC
Under construction, affordable residential units

(when the developer chooses the new GST rate)

1% without ITC
Under-construction projects (non-affordable residential units)
5% without ITC
New projects (non-affordable residential units)
5% without ITC
Development projects

(<15% of total carpet area devoted to commercial spaces)

1% without ITC
Other than the affordable housing segment
5% without ITC
Commercial Properties
No change

(GST 12% with ITC)
Conditions to Meet the GST Rates Mentioned Above:
1.  Buyers will not be able to claim ITC
2. At least 80% of the total value of raw materials should be purchased from any registered person / dealer. If there is any shortfall in meeting this criterion, the developer is liable to pay 18% tax on a reverse charge mechanism (RCM) basis. Also, under RCM, builders need to pay 28% tax on cement purchased from unregistered dealers.
Future Outlook of Kochi Real Estate Market
The growing popularity of Kochi as a major IT & business hub is another significant factor shaping the future of the real estate market. The presence of numerous IT parks & SEZs has attracted both national & international companies.
Regarding upcoming trends & developments, mixed-use developments are expected to gain traction in Kochi. These integrated projects combine residential, commercial, and recreational spaces in a single development, creating self-contained communities that offer convenience and a comprehensive range of amenities. Mixed-use developments cater to the evolving lifestyle preferences of homebuyers, and have the potential to transform the urban landscape of Kochi.
Furthermore, sustainable and eco-friendly initiatives will continue to shape the real estate market in Kochi. With increasing awareness about environmental conservation, developers are likely to focus on green building practices, energy-efficient designs, and renewable resources.
Conclusion
The real estate trends in Kochi, Kerala, showcase a dynamic market that is continuously evolving to meet the demands of residents. The shift towards high-rise apartments and gated communities, and the rise of eco-friendly & sustainable projects demonstrate the city's commitment to modern living and environmental consciousness.
With its robust infrastructure, expanding IT sector, and favourable investment climate, Kochi presents a promising destination for residential & commercial real estate investments. As the market continues to evolve, prospective buyers & investors must stay informed and take advantage of the opportunities that Kochi's real estate landscape offers.
FAQ's
1. Is Kochi a Good Investment?
Kochi is a good investment due to its strategic location and social infrastructure. With a vibrant lifestyle, excellent connectivity, and growth in the real estate market, the city continues to attract many people. Kochi offers best-in-class standard of living and high returns on residential or commercial investments.
2. Which is the best place to invest in Kochi?
One of the best places to invest in Kochi is Kakkanad. With the presence of the Infopark and SmartCity projects, Kakkanad has emerged as a significant IT & business hub. The area offers excellent capital appreciation and rental returns prospects, making it a highly sought-after investment destination.
3. What are the latest trends in the real estate industry?
The latest trends in the real estate industry in Kochi include the rise of integrated townships, growing popularity of sustainable & eco-friendly projects, increased demand for luxury apartments & villas, and the emergence of co-working spaces & shared offices.
4. Will property prices fall in 2023 in India?
Property prices in 2023 in India are generally expected to remain stable or experience moderate growth due to improved economic conditions, increased affordability, and government initiatives promoting real estate development. However, it is challenging to predict exact trends, as multiple factors influence property prices.
5. How is the real estate market in Kerala?
The real estate market in Kerala, including Kochi, has been witnessing steady growth. The demand for residential properties remains strong, especially in urban centres. Kerala's scenic beauty, quality infrastructure, and growing urbanisation contribute to a positive outlook for the state's real estate market.
FAQ's (Frequently Asked Questions) For SOBHA Flats for Sale in Kochi!
1. What is the price of SOBHA Apartments for sale in Kochi?
–  The starting price of SOBHA Apartments is 1.54 Cr* onwards in Kochi.
2. What type of Flats/Apartments is available for Sale in Kochi?
– At SOBHA, we have 3 BHK, & 4 BHK Flats available for Sale in Kochi.
3. What are the best residential areas to buy flats in Kochi?
– Marine Drive & Vyttila are the most desirable residential areas to buy flats in Kochi.
4. What are the popular luxury flats for sale in Kochi?
–  Marina One & SOBHA Atlantis are the popular luxury apartments for sale in Kochi.
5. What are the amenities offered in SOBHA apartments in Kochi?
– SOBHA flats in Kochi are equipped with world-class amenities such as a clubhouse, children's play area, 24 hrs Power Backup, Gym, Swimming Pool, Badminton Hall, Table Tennis, Multipurpose Hall, Yoga and Aerobics, and more.
6. Which are your under construction Flats for Sale in Kochi?
– SOBHA Atlantis and Marina One both are the under-construction Flats available for sale in Kochi.
7. Do you have RERA Approved apartments in Kochi?
– Yes, All SOBHA Apartments are RERA Approved in Kochi.
What Are the Available Amenities in Flats for Sale in Kochi?
Kochi is major commercial and industrial hub in India, attracting a lot of attention from potential homebuyers and investors. Rapid growth and development have led to a surge in flat prices in Kochi. A wide range of properties, including apartments and villas, caters to the needs of different buyers. The city's well-developed infrastructure and excellent connectivity make it an ideal location for investments in real estate.
With its growing economy, excellent connectivity, and wide range of properties, flats for sale in Kochi are highly sought after. While looking for an apartment, your search criteria would typically begin with the location, size & configuration (i.e. number of bedrooms), and budget. As the search progresses, you would delve deeper into criteria that make life easier, more fun, or more productive – such as apartment amenities.
Importance of Amenities While Buying Flats
Amenities can greatly enhance the quality of life and provide convenience to residents. Prioritise the ones that are most important to your lifestyle, so that your living experience is hassle-free and comfortable. Amenities such as 24/7 security, power backup, and maintenance services, ensure that you have a worry-free living experience.
Basic Amenities in Flats for Sale in Kochi
1. Security Systems
Security systems for flats can vary depending on the building's layout, the level of security desired by the residents, the budget available, and other factors such as gated community. A few common security measures that can be implemented in a flat are fire alarms, an access control system through different apps, CCTV, intercom, and presence of well-trained security personnel.
2. Power Backup:
This is essential in flats to ensure uninterrupted electricity supply during power outages or load shedding. Residents can opt for various power back-up options, such as inverters, silent power generators, or solar power systems, depending on their budget, requirements, and availability.
3. Water Supply:
These are designed to provide residents with a convenient, reliable, and uninterrupted supply of clean water. These systems often feature advanced water treatment and filtration technologies to remove impurities and ensure that the water is safe for consumption.
Apartments may have a large number of water storage tanks to ensure adequate supply of water during periods of high demand or supply interruptions. In addition, some luxury apartments may have a rainwater harvesting system in place to conserve water and reduce the building's environmental impact.
4. Parking:
For residents who own cars and two wheelers, amenities such as allotted parking spaces, and covered parking are more in demand. With the trend of cycling short distances on the rise, provision to park bicycles is now becoming a standard amenity in gated communities in Kochi.
5. Elevator / Lift:
Elevators greatly enhance the accessibility of the building, for residents and visitors. It offers convenience to homes that are located on higher floors.
6. Intercom:
An intercom facility in a flat is an essential feature that allows residents to communicate with visitors, delivery personnel, or other occupants of the building. It provides a convenient and secure way for residents to grant access to visitors, as they can verify the identity of the person before allowing entry.
Luxury Amenities in Flats for Sale in Kochi
1. Gym / Fitness Centre:
Regular exercise is essential for maintaining physical health and mental well-being, and having a gym in your own building provides convenient access to fitness equipment and classes. With flexible timings and personalised training programs, residents can stay fit and healthy at their convenience with professional trainers.
Many flats for sale in Kochi offer a luxurious lifestyle, with a gym and fitness centre that is fully equipped for weight training and cardio exercises. This is particularly beneficial to busy professionals who may not have the time or desire to travel to a gym far from their home. Ideally, a gated community in Kochi should offer separate rooms for group exercises such as dance, Zumba, and yoga.
2. Swimming Pool:
Offering a refreshing escape from the busy city life, residents can enjoy a leisurely swim or simply relax by the poolside with friends and family. The pool area is designed to provide a luxurious and comfortable ambience, with ample space. Additionally, a good pool can also increase the value of the property and make it more attractive to potential tenants or buyers.
3. Clubhouse:
While choosing between flats for sale in Kochi, consider the facilities provided in the clubhouse. In luxury residential projects, a clubhouse is designed with plush interiors, and offers a variety of amenities – such as a lounge area, party hall, indoor games, library, and guest rooms. Whether you want to read a book, socialise with friends, or just relax, this exclusive space offers endless options.
Some clubhouses even have amenities such as salon, badminton court, playschool, and supermarket. While the badminton court is perfect for fitness enthusiasts, the library is a haven for book lovers. Parents can rest easy knowing their children are being cared for at the playschool, and residents looking for a pampering session can head to the salon.
4. Play Area For Children:
Luxury apartments in Kochi also cater to the needs of families, by providing a dedicated kids' play area along with sand play space. Designed with safe equipment, this is a secure space for children to play and socialise with other kids.
5. Landscaped Gardens:
Flats for sale in Kochi offer beautifully landscaped gardens that provide a serene and calm environment for residents. With lush greenery, well-maintained lawns, and a variety of plants, these gardens serve as an oasis of peace amidst the bustling city life.
6. Jogging Track:
This amenity helps residents maintain an active lifestyle while enjoying the outdoors. Generally, a jogging track is designed with safety in mind and is equipped with lighting for evening jogs. With a peaceful environment and fresh air, residents can run at their own pace or have a stroll and stay fit & healthy.
7. Community Hall:
With a large seating capacity & dedicated staff to maintain the place, the community hall / party hall can be used for a variety of events such as weddings, birthday bashes, and parties. With ample parking and professional event management services, residents can host events hassle-free.
Importance of Amenities in Flats for Sale in Kochi
1. Added Value:
Living in a well-designed and comfortable luxury gated community in Kochi can lead to greater satisfaction and contentment. Highly sought after amenities such as swimming pools, gyms, and landscaped gardens not only enhance the quality of living for residents but also increase the non-monetary value of the property.
Being convenient & accessible, these allow residents to pursue their hobbies or spend more time with loved ones. Luxury amenities provide a peaceful retreat from the stresses of daily life, enhance your lifestyle, and contribute towards a fulfilling life.
2. Improved Quality of Life:
Amenities in apartments for sale in Kochi can significantly improve the quality of life for residents. For example, fitness centre / playground can promote a healthy lifestyle and contribute to physical & mental well-being. Other amenities such as clubhouse, library, or movie theatre can provide opportunities for socialising and entertainment.
3. Convenience:
Most amenities take care of residents' daily needs and ensure a hassle-free living experience inside the gated community. For example, a superstore or a pharmacy within the complex saves residents' time and effort, with all the necessary services within walking distance.
4. Safety and Security:
Features such as CCTV surveillance, secure access control systems through mobile apps or intercom, and on-site security personnel can give residents peace of mind and a sense of safety in their living environment. Amenities such as fire alarm systems and emergency backup power supply provide additional safety to residents.
5. Investment:
Luxury flats for sale in Kochi that offer a range of amenities tend to have a higher resale value and attract a wider pool of potential buyers – making them a profitable investment in the long run. Homebuyers are often willing to pay a premium for a luxury property with thoughtfully designed amenities, making it an attractive investment option.
Conclusion
Amenities available in flats for sale in Kochi play a crucial role in leading a healthier and more fulfilling lifestyle, particularly for families and the elderly. With Kochi having a higher percentage of senior citizens, investing in a gated community with amenities can be beneficial not only for their physical health but also for their mental well-being.
Amenities such as 24/7 security, CCTV surveillance, and housekeeping services ensure that residents are safe and their living spaces are well-maintained. Facilities such as gymnasiums, swimming pools, and walking paths can encourage residents to engage in regular exercise and interact with like-minded people, leading to a better quality of life.
Additionally, presence of social spaces such as community halls and libraries can help promote social interactions and foster a sense of belonging among residents. These amenities create a sense of community and contribute to a better quality of life for residents.
Overall, investing in a luxury flat with world-class amenities in Kochi is a wise decision for those looking for a comfortable and convenient living experience. If you are looking to buy a flat in Kochi, it is important to consider the availability of amenities to live a fulfilling life.
Legal Documents Required for Buying a Flat in Kochi
Kochi – the queen of the Arabian Sea – is famous for its natural beauty and uber-chic lifestyle. One of the fastest-growing Indian cities, it has a prominent place in the Information Technology landscape of the country, thanks to its reputed IT parks and renowned companies operating from there.
Quite naturally, the city has a high demand for housing projects. Here is a handy guide that lists out the legal documents that are required for buying a flat in Kochi. Read on to make your homebuying journey easy and hassle free.
Title Documents
Title documents in legal parlance indicate a variety of documents that show legal ownership to a property or an asset. It is of utmost importance to ensure that each of the title documents is obtained and thoroughly checked while buying a home. It would be highly advisable to consult a legal expert to check title documents.
The most important title documents are as follows. Let's take a look at each of them with the aim of understanding them better:
Sale Deed
While buying a flat in Kochi, the most important document you need to ensure that it is thoroughly checked by a legal professional. The sale deed ascertains the transfer of ownership from seller to buyer. The document is a must to have to ensure that the property you are buying belongs to the buyer and not somebody else. This will protect you from any legal hassles in the future.
You can obtain the sale deed by visiting the sub-registrar office where the property is registered or by visiting the website of the registration department, Govt. of Kerala.
Mother Deed
Ownership of the land where your property is located might have changed many hands in the past. A mother deed helps you trace the history of the ownership. Since every relevant transfer of ownership will be marked in a mother deed, it helps you alleviate the fear of any legal entanglements in the future.
To avail the mother deed, you should visit the sub-registrar office where the property is registered. It can also be obtained online by visiting Govt. of Kerala's registration department website.
Encumbrance Certificate
Yet another must-to-have certificate while considering purchasing a flat in Kochi, the encumbrance certificate tells whether the land on which the property you are planning to buy has any liabilities. Hence, it must be obtained to ensure that the sale of the property remains valid. An encumbrance certificate is necessary to get a bank loan, update the land tax, and of course as a an evidence for ownership title.
You can get the encumbrance certificate online easily by visiting the registration department of Kerala government.
Title Certificate
Issued by an advocate after ensuring that the title of the property you are planning to purchase has a clear marketable title. It will also contain information regarding existing mortgage, litigation, condition, or any other claim on the property.
As mentioned, an advocate issues the title certificate upon reception of the relevant documents.
Building Approvals
As the name suggests, building approvals comprise the necessary documents such as building plan approval, completion certificate, and occupancy certificate. All these together ensure that the construction is legal and hence, buying the property is safe.
Building Plan Approval
To start construction, it is mandatory to have the building plan approval. When we consider apartments in Kochi, obtaining a building plan approval is a smooth and hassle-free process. By submitting elevation, floor plan, and section drawings along with land tax receipt, copy of the original deed, and sanction drawing to the corporation, it can be obtained either offline or online.
Completion Certificate
A crucial document that guarantees that the construction of the building is complete and is ready for possession. The builder provides the completion certificate, which legalises the property. To get electricity and water connection as well as to insure the property and resell it, it is mandatory to have the completion certificate.
Occupancy Certificate
Issued by the local authority, an occupancy certificate is a very important document. It is a declaration that the property is built adhering to the construction standards, has all the necessary facilities, and has obtained the No Objection Certificate from the fire department. It's necessary to be in possession of this certificate before moving into your flat in Kochi.
Property Tax Receipts
Property tax or building tax is the tax a property owner pays. As per your convenience, it can be either paid annually or twice a year. Any individual owning a property is liable to pay tax in India. Non-payment or delayed payment of property tax will attract penalty. Moreover, in the long run, nonpayment of property tax will cause trouble. For instance, when you want to sell your property with dues in tax payment, you would run into legal complications. Make sure that you pay the property tax on time and keep the receipts safe.
Power of Attorney Documents
Power of Attorney (PoA) is a legal document that allows one person to appoint another to act on the former's behalf. The person who grants the PoA is the donor and the one who receives it is the attorney-in-fact. The PoA should have all the necessary information including the signature of donor, attorney details, details of powers and the reason to grant power.
The following are the documents required for registering a PoA, while buying a flat in Kochi: identification proof such as Aadhaar card, driving license, or voter ID; address proof like utility bill, or bank statement, and tax receipt, index 2 or electricity bill of the property. In addition to these, passport size photos of both the donor and attorney-in-fact are also required.
Home Loan Documents
A majority of homebuyers take home loans to fulfill their dream. When you apply for a home loan, you need to produce a wide range of documents to the bank, which would ensure that there is no delay in disbursing the loan. Here is a list of the documents that are necessary to apply for a home loan.
– Loan application form
– Identify proof
– Proof of residence
– Bank account statement or passbook for the last 6 months
– Document that verifies the signature of the applicant by the bank
– Liabilities statements (if any) and personal assets
– All documents related with the property (refer the ones mentioned above)
– Original salary certificate from employer as well as form 16 and IT returns for two years (applicable to salaried employees)
– IT returns and copies of assessment orders for the last three years
– Challans as proof of advance income tax payment
– Proof of business address (all these applicable to self-employed professionals)
– IT returns and copies of assessment orders for the last three years
– Challans as proof of advance income tax payment (in case of self-employed business persons)
– 3 passport-sized photographs along with the documents
Final Thoughts
All the documents mentioned above, broadly categorised under title documents, building approvals, property tax receipts, power of attorney documents, and home loan documents are mandatory for a hassle-free process of buying a flat in Kochi. Hence, it is necessary to obtain them all from the concerned bodies, as well as your builder.
Delay or failure in producing any of them as and when necessary, will result in innumerable complications that could mar your homebuying journey. Keep this guide handy so that when in doubt you can always refer to the checklist of property documents and make sure that you buy a home in Kochi with zero worries.
Key Factors to Consider When Choosing Available Flats for Sale in Kochi
Known as the Queen of the Arabian Sea, Kochi is a beautiful city located on the southwest coast of India in the state of Kerala. With its stunning backwaters, historic landmarks, and vibrant culture, Kochi has become a popular destination for people from all over the world.
The city's growing popularity has led to an increase in the number of available flats for sale, which can make choosing the right one a relatively challenging task. Below, we will discuss some key factors to consider when choosing a home in one of India's finest metros.
1. Location
The first and foremost factor to consider when choosing available flats in Kochi, is the location, for it can have a significant impact on the quality of life. Ideally, you want to choose a location that is close to IT hubs, business parks, schools, hospitals, and other amenities. You also want to consider the safety of the neighbourhood and the proximity to public transport.
With the upcoming Phase II and Water Metro service of Kochi Metro Rail, the public transit system is all set to get a massive upgrade. Areas like Vyttila, Marine Drive, Silversand Island, Maradu, Palarivattom are expected to benefit from the same, offering seamless connectivity within the city and towns outside. Residents of these areas, their visitors, and support staff will greatly benefit from the enhanced mobility. This will have an outsized impact on the valuation of properties located in such areas, and ensure better quality of life for residents.
When considering the location, it is important to think about the long and short term. For the latter you would want the convenience of city living. Over the years your preference could shift towards a quieter and more peaceful environment – as green spaces near your home can improve your quality of life. However, these days you need not compromise as a few luxury projects feature the best of both worlds – they are located in the heart of the city, yet have abundant greenery.
2. Budget
Another key factor to consider when choosing new flats for sale in Kochi is your budget. The price range of flats in Kochi depends on their location, size, amenities, developer, and quality. Before you start your search, determine your budget by considering the monthly income, monthly, annual, and long-term expenses, current & future liabilities, and other financial obligations.
When setting your budget, it is important to remember that the cost of the flat is not the only expense you'll incur. You'll also need to factor in the cost of maintenance fees, property taxes, and other expenses associated with owning an apartment.
3. Size
The size of the flat, which can depend on personal preferences and budget, is another critical factor to consider when choosing available flats for sale in Kochi. If you have a large family, you'll need a larger flat with more bedrooms and bathrooms. If you're single or a couple, a smaller flat may be more suitable.
It's important to remember that the size of the flat can impact the price. A larger flat will cost more than a smaller one, all other factors being constant. It is also important to consider the layout of the flat. A well-designed flat wisely utilises the available space, and hence feels more spacious & efficient than a poorly designed one.
4. Amenities
The amenities available in the apartment complex can add to the cost of the flat, but they can also make life more convenient and enjoyable. Some amenities to consider include:
– Swimming pool
– Gym
– Jogging Track
– Clubhouse
– Security
– Kids Play Area
– Parking
– Power backup
– Areas for games such as badminton, basketball, tennis, etc
– Mini-supermarket / grocery store
Amenities also increase the intangible and tangible value of your property. If you plan to sell the flat in the future, amenities can make it more attractive to potential buyers.
5. Property Appreciation
Over the past few years, Kochi's real estate market has seen steady growth due to the city's economic development and infrastructure improvements. It is important to note that property appreciation rates can vary depending on the location, type, and quality of the property.
Some of the factors that influence property appreciation in Kochi include the city's growing IT and tourism sectors, improved connectivity through dense road, rail and air networks, and the development of new residential and commercial projects. Overall, Kochi's real estate market is stable and growing, making it an attractive destination for property buyers and investors.
6. Developer Reputation
The reputation of the developer is another critical factor to consider when choosing available apartments for sale in Kochi. It is safer to choose a reputable developer who has a track record of delivering quality projects on time.
Research the developer's history and read reviews from previous customers to get an idea of their reputation. Working with a trustworthy developer can give you peace of mind, by ensuring that your home is built with high standards of quality and handed over on or before the promised delivery date.
7. Legal Compliance
Legal compliance is another factor to consider when choosing available flats for sale in Kochi. The flat you purchase should comply with the laws and regulations at all levels – city, state, national. Before purchasing the flat, ensure that the developer has obtained all the necessary permits and approvals. The authorities will only accept a building's construction plan, if the land falls in the 'buildable' category.
Hence, to be sure that the developer has obtained the requisite government licence, you must request the developer or the owner of the property to show you the permitted paperwork. Working with a reputable developer can help ensure that the flat is legal and compliant.
8. Type of Approvals to Check Before Buying A Flat
There are several approvals and documents that you should check, to ensure that the property is legally safe for purchase. Some of these important approvals and documents are Title deed, Approved building plan, Completion certificate, Occupancy certificate, No objection certificate, Property tax receipts, Sale agreement. It is always advisable to seek the help of a legal expert, who can help you with the verification of these approvals and documents before buying a flat.
Final Thoughts
Purchasing a flat or apartment in Kochi, Kerala is an excellent idea, but it needs careful consideration of certain criteria for a seamless, hassle-free purchase. It is critical to investigate the site, legal approvals, developer's reputation, building quality, amenities, upkeep expenses, documentation, and resale value.
By keeping these considerations in mind, you will make an informed decision and prevent potential complications. Take your time researching and understanding all elements of the property before deciding to proceed with the purchase.
Flats for Sale in Kochi- Get your Dream Home at a Dream Destination (Marine Drive)
The southern state of Kerala is renowned for attracting tourists across the globe, thanks to its charming landscapes, world-famous Poorams, sacred pilgrims, well-connected port cities, and of course its well-flavoured coconut-infused delicacies. This land is now at the centre of attention in the real estate realm. With global investors keeping an eye out for investment opportunities in Kerala, the demand for real estate in this pristine state is steadily growing. To add to that, the booming IT industry across the state is attracting global talents.
Real Estate Trends of Kochi, South India
Across India, the real estate market is witnessing a swift development, but it's the south that's leading the sector from the forefront. As per recent industry reports, India is expected to make $1 trillion in real estate sales by 2030 and will also contribute 13% to GDP by 2025. Bengaluru, Kochi, and Chennai have emerged as some of the country's most sought-after destinations for real estate investments.
Kochi, the queen of the Arabian Sea, has often been referred to as the economic capital of Kerala and observed the highest annual price appreciation of 28.8% in 2019. The city is blessed with premium waterfront residences that are selling fast.
Some of the key factors that contribute toward making these destinations an attractive market are:
A Planned Intercity Infrastructure
One of the most important factors that directly impact a city's economic growth is the public infrastructure and transportation facilities. Cities that are perpetually attracting homebuyers are those that have infrastructure projects such as metro links, highways, and other projects in the pipeline. Kochi metro, smart city projects, seaport-airport road (SPAP Road) and info park projects are upcoming developments within Kochi that have created a spurt in demand for housing here.
NRI Investments
South India has garnered the attention of NRI investors who are usually in pursuit of reconnecting with their roots while leading an advanced lifestyle. Any region that can make the most of this opportunity is at a vantage point when compared to other cities. Prospects from the Gulf and other parts of the world are closely monitoring the real estate trends in south India to invest. Moreover, the growing dollar to rupee exchange is also one of the major contributing factors for NRIs to continue their investment.
Start-up & Booming IT Industry
The IT industry is thriving and witnessing exponential growth in many cities. While Bangalore is considered the IT hub and start-up capital, Kerala is not very far behind. Many tech parks and start-ups have mushroomed all over the state, making it one of the most favourable investment options for homebuyers across the globe.
The Kerala government too has taken all the necessary steps to keep up with the changing times. With the government keeping a close watch on the improvement of infrastructure, the region is seeing lucrative investors who can make confident decisions.
Marina One – Luxury Flats for Sale in Kochi, Marine Drive
Marina One, strategically located on Kochi's Marine Drive, is one of the most sought-after properties in Kerala. This magnificent project that offers 3.5 and 4.5 BHK waterfront luxury flats in Kochi has been co-created by SOBHA Limited and Puravankara. Designed for the connoisseurs of various industries, this luxury project proffers panoramic views of the Arabian Sea.
Features & Amenities
Marina One is strategically situated at the edge of Marine Drive, along the Arabian Sea, making it one of the distinctive locations in Kochi. This spot is unique to Marina One – one that most people in the vicinity yearn for.
These luxury apartments come with an array of amenities that cater to all age groups. The 5-acre urban park offers many amenities including the kids' play area. For golfers, this 1-acre putting green is the ideal weekend pass time. A private theatre, 1-acre putting green, a 50-m lap pool, and a unique clubhouse with a spa and retail therapy are all indulgences designed for the residents of Marina One.
Specification & Floor Plans
Marina One has 3 BHK plus study and 4 BHK plus study, offering spacious homes to suit the needs of everyone in the family. The homes follow a contemporary open design to provide expansive views of the urban park and the Arabian Sea.
The Vaastu-compliant entrance opens into the vast living and dining area that further connects to the open kitchen. Every Marina One home has an extended balcony so that you can enjoy uninterrupted views of the Arabian Sea.
Connectivity
The stretch begins from Jankar Jetty in the north and goes up to the Ernakulam Boat Jetty in the south. From well-known educational institutions to banks and malls, there are many conveniences right at the doorstep. Marine Drive is also home to The Public Ground, one of the major hubs for political meetings, exhibitions, and other social gatherings.
Conclusion
Marina One is where a luxurious lifestyle unfolds amidst the magic of a detailed approach. This opulent address, right before the Arabian Sea, is a destination designed for the dynamic.
FAQs
What is the starting price of Marina One?
The starting price of Marina One is 2.3 Cr*.
What is the total area of Marina One?
Marina One is set amidst 16.7 acres of lush greenery.
Where is Marina One Located?
Marina One is located at GIDA Road – Queens Way, Marine Drive, Kochi, Kerala 682018. It is located along the Arabian Sea in Kochi's Marine Drive. This locale is close to premium schools, IT hubs, malls, and reputed hospitals, making it one of the most sought-after destinations in Kochi.
What are the key amenities at Marina One?
Marina One offers numerous amenities that cater to the requirement of all its residents, across ages. From a 5-acre urban park, a 1-acre putting green, a private theatre, a beach pool, a 50-m lap pool, a clubhouse, indoor and outdoor gyms, a skating rink, and much more.
When is the completion date of Marina One?
Construction is in progress. It will be completed by November 2025.
How many apartments are there in Marina One?
There are 1141 luxury flats at Marina One. Out of these, 122 flats are 3 BHK + study.
What type of apartments are there in Marina One?
Marina One has 3 BHK plus study as well as 4 BHK plus study.
What is the RERA registration number of Marina One?
The RERA Registration No. is:
Phase 1 K-RERA/PRJ/251/2020
Phase 2 K-RERA/PRJ/252/2020Phase 3 K-RERA/PRJ/253/2020
Must Visit: 3 & 4 BHK Flats for Sale in Marine Drive, Kochi
SOBHA Atlantis- 3,4 BHK Flats for Sale in Vyttila, Kochi
SOBHA Atlantis, 4-towered residences that provide spacious 3, 3.5, and 4 BHK flats with world-class luxuries, are comfortably located on Silver Sand Island in Kochi's Eroor. These monumental edifices are set on 5 acres of lush land to offer a lifestyle away from the cacophony of city life.
SOBHA Atlantis has 235 units of opulent apartments that provide its inhabitants with comprehensive urban living while being traditionally rooted in Kerala.
Features & Amenities
Set in sprawling 5 acres of serene greenery and surrounded by enchanting water bodies, SOBHA Atlantis is home to world-class facilities that include a well-furnished clubhouse with a hobby/yoga room, an outdoor gym, an infinity pool and swimming pool, tennis court, a badminton court, and a backyard beach with beach volleyball.
The apartment is also equipped with exceptional waste disposal and water treatment plants to make living here sustainable for the planet and convenient for the residents.
Specification & Floor Plans
Experience the luxury of living in 3, 3.5, and 4.5 BHK residences at SOBHA Atlantis. Every home is meticulously crafted using best-in-class materials to provide an attractive finish.
Connectivity
Conveniently set on Silver Sand Island, these luxury homes are just a stone's throw away from the area's premium educational institutions such Kendriya Vidyalaya in Kadavanthra and The Choice School in Thripunithura, reputed healthcare facilities like Welcare Hospital, railway stations, bus stops, and malls. SOBHA Atlantis can easily connect you to Nucleus Mall, Central Mall, and Oberon Mall, and is only 8 km away from LuLu Mall.
Conclusion
Experience and live a picture-perfect life at SOBHA Atlantis amidst emerald waters and sprawling greens. This is truly a pearl of the Arabian Sea. We bring luxury abodes that perfectly combine connectivity, serenity, and exclusivity to offer a holistic urban lifestyle — a prized possession to pass on to generations.
FAQs
What is the starting price of Sobha Atlantis?
SOBHA Atlantis has 3, 3.5, and 4 BHK homes that begin from 1.55 crore* onwards.
What is the total area of SOBHA Atlantis?
These luxury homes in Kerala's Kochi are set on 5-acres of lush greenery.
Where is SOBHA Atlantis located?
SOBHA Atlantis is conveniently located on Silver Sand Island, Thykoodam, Vyttila, Ernakulam, Kerala 682019
What are the key amenities at SOBHA Atlantis?
SOBHA Atlantis has scores of amenities, including a hobby room and a yoga room. The apartment premises has 24×7 security, an organic waste converter, a water treatment plant, a dedicated room to play cards, carrom, and chess, tennis courts, badminton courts, gym, swimming pool, and much more!
When is the completion date of Sobha Atlantis?
Construction is in progress. It will be completed by December 2026.
How many apartments are there in SOBHA Atlantis?
There are 235 apartments in SOBHA Atlantis.
What is the RERA Registration number of SOBHA Atlantis?
The RERA Registration number is K-RERA/PRJ/235/2020
Kochi- One of the Fastest Growing City in Kerala You Must Consider Investing In!
The estimated population of Kochi for the years 2021-2022 is 6,50,511 and the city has emerged as one of the fastest-growing tier-II cities in India. Thanks to its strategic location, the port city has been in the spice trade with the Arabs, Chinese, and European merchants since the 14th century.
In 2018, Kochi ranked the topmost emerging city in the country, based on a study by Jones Lang LaSalle (JLL). Widely known as the commercial capital of Kerala, World Bank recognises Kochi as one of the 17 major industrial cities of India. Some of the major business sectors include construction, shipbuilding, seafood, and spices exports, tourism, health services, and chemical industries.
3, 4 BHK FLATS FOR SALE IN KOCHI – SOBHA ATLANTIS
Located on an idyllic island surrounded by emerald waters and a lush landscape, SOBHA Atlantis is a gem of the Arabian Sea.
In this exceptional urban residential community, connectivity, serenity, and exclusivity come together to offer a holistic urban lifestyle.
The flats/apartments in SOBHA Atlantis are priceless possessions that can be passed on from generation to generation.
Amenities:
Entrance Plaza | Entrance Arch| DG Yard | Visitor's Car Park | Sewage Treatment | Courtyards | Beach Pool | RMU Panel | Beach Deck | Swimming Pool | Club House | Beach Volleyball | Podium Level | Organic Waste Converter | Multi-Court | Kid's Play Area | Palm Grove Plaza | Botanical Garden | Two Wheeler Parking | Bioswale | Nature Trail | Lakefront Plaza
Connectivity:
From SOBHA Atalantis to-
Thykoodam Metro Station- 400m | Vyttila Metro Station- 500m | Mobility Hub (The largest Bus Terminal, is also connected to Kochi Metro, Kochi Water Metro) – 800m | Welcare Hospital- 2KM | Chinmaya Vidyalaya- 4KM | Nucleus Mall- 4KM | The Choice School- 5KM | Bhavan's Vidya Mandir- 5KM | Medical Trust Hospital- 5KM | South Railway Station- 6KM | Lakeshore Hospital- 6KM | Oberon Mall- 6KM | Lulu Mall- 8KM
SOBHA Atlantis Floor Plans:
The different types of floor plans available for 3 BHK & 4 BHK Apartments at SOBHA Atlantis are explained below:
| | | | | | | | | | |
| --- | --- | --- | --- | --- | --- | --- | --- | --- | --- |
| TYPE C | TYPE C1 | TYPE C2 | TYPE C3 | TYPE C4 | TYPE D | TYPE D1 | TYPE D2 | TYPE D3 | TYPE D4 |
| 3BHK | 3BHK | 3BHK | 3BHK | 3BHK | 3BHK | 3BHK | 3BHK | 3BHK | 4BHK |
| 2692 SFT | 1850 SFT | 1954 SFT | 2349 SFT | 3104 SFT | 2795 SFT | 1859 SFT | 1933 SFT | 2390 SFT | 3118 SFT |
Watch SOBHA Atlantis- 3 & 4 BHK Luxury Flats for Sale in Kochi
FAQs':
What is the Starting Price of SOBHA Atlantis?
Ans: The starting price of SOBHA Atlantis is 1.54 Cr* onwards.
Where is SOBHA Atlantis Located?
Ans: SOBHA Atlantis is located at Silversand Island, Thykoodam, Vyttila Ernakulum, Kochi, Kerala 682019.
What is the Total Area Size of SOBHA Atlantis?
Ans: The total area size of SOBHA Atlantis is 5 acres.
What are the Key Amenities of SOBHA Atlantis?
Ans: The amenities at SOBHA Atlantis include, 24 hrs Power Backup, Gym, Swimming Pool, Badminton Hall, Table Tennis, Multipurpose Hall, Yoga, and Aerobics, and more…
How many apartments are there in SOBHA Atlantis?
Ans: SOBHA Atlantis has a total of 384 apartments.
When is the completion date of SOBHA Atlantis?
Ans: Construction is in progress. It will be completed by December 2026.
What type of Apartments are there in SOBHA Atlantis?
Ans: SOBHA Atlantis has 3 & 4 BHK apartments.
What is the RERA Registration number of SOBHA Atlantis?
Ans: The RERA Registration No. of SOBHA Atlantis is K-RERA/PRJ/235/2020
If you are looking to buy a luxury flats in Kochi, must visit this 3 & 4 BHK Flats in Kochi for Sale in Vyttila, Kochi.
Is Buying a Flat in Kochi a Good Investment?
Kochi is known for its palm-lined beaches, pristine backwaters, vibrant green pastures, and ancient temples. The city attracts millions of domestic as well as international tourists. In the recent past, the port city of Kochi has been on the real estate radar, being one of the 100 Indian cities to be developed under the Indian government's flagship Smart Cities Mission. Witnessing a massive transformation, working professionals, NRIs, and Keralites from other districts look forward to investing in luxury flats in Kochi.
There are a host of reasons why people choose to invest in a flat in Kochi.
Highlights of Kochi City
Known as the 'Gateway to Kerala', Kochi is one of the metropolitan cities in Kerala that has witnessed drastic commercial as well as economic growth. With a host of upcoming IT Parks, Kochi has techies making a beeline to invest in the city. Apart from being a tourism hub, the city boasts of a dynamic lifestyle – one that offers excellent healthcare facilities, access to world-class education, and flourishing job opportunities.
Why Buying a Flat in Kochi is a Good Investment?
There's no better time to buy a flat in Kochi than now! The city has undergone a massive transformation in the recent past and is now home to a highly sophisticated metro transit system and great infrastructure. These are some of the reasons why homebuyers are unbelievably attracted to investing in Kochi. Let's delve deeper into what captured the interest of homebuyers.
KOCHI LIFESTYLE
Being a vibrant, cosmopolitan city, Kochi overflows with energy. Musicians, artists, and dancers from all over the world look forward to the Muziris Biennale – an international exhibit of contemporary art that is held annually. Being a base for the Indian Navy, you can expect most people to be conversant in multiple languages and manage to get the work done in the best way possible. The people of Kochi welcome everyone with open arms, thereby making it a friendly city for people of all ages.
EMPLOYMENT
After Bangalore, many start-ups are eyeing Kochi to begin their dream venture. The state government has been actively involved in encouraging start-ups to set up their base in Kochi under the Kerala Start-up Mission, paving the way for more jobs and business opportunities. Many companies cater to foreign clientele, which is an excellent way to earn precious foreign exchange.
TRANSPORTATION
While most cities struggle to manoeuvre through traffic, Kochi's Metro has been a blessing for its ever-increasing population. This impeccable 25 km transport system that stretches between Aluva and Petta passes through important junctions such as Companypady, Kalamassery, Ernakulam South, etc. carrying hundreds, Kochi Metro not only eases the burden on the road but also helps save fuel. Thanks to the speedy accessibility, the Kochi Metro will only stoke up the growth of the city and facilitate the demand for housing. Kochi also has ferry service that makes for an exciting transport option while heading to small islands that line the city.
APPRECIATING PROPERTY VALUE
Reports suggest that Kochi has been one of the cities whose housing prices have shown a steady appreciation for seven consecutive years. High-rises and luxury apartments by reputed builders that are equipped with a plethora of world-class amenities to offer an opulent lifestyle are coming up in various locales within Kochi. Purchasing a house in a prime location is guaranteed to give you high returns, making it a great value for investment.
EXCELLENT EDUCATION
Kerala is the most literate state in India and Kochi's education system offers excellent pedagogy and facilities for a child's holistic development. With a large number of ex-pats and families shuttling around the globe, children's education should be one that caters to the International Baccalaureate syllabus, so that they are not affected by constant travelling. Schools in Kochi focus on physical, mental, and academic development with a focus on cultural and sports activities. There are a host of academic institutions from kindergarten to post-graduation that provide top-notch education.
WORLD-CLASS HEALTHCARE
Kochi attracts medical tourists from across the globe to avail of its impeccable healthcare facilities – be it cosmetic surgeries or ayurvedic treatment. The medical service sector in Kochi offers packages for world-class treatment at some of the best hospitals in the city. These packages typically comprise medical treatment, visits to pilgrim centres, backwater cruises, and much more. Multi-Specialty hospitals with state-of-the-art infrastructure and well-qualified doctors, Kochi has become one of the most popular health destinations in the world.
SECURITY
Kochi is one of the few cities that has 24×7 CCTV surveillance. Public spaces are constantly monitored, thereby reducing the number of untoward incidents in the city. Additionally, the government's Pink Patrol initiative also conducts rounds to ensure women's and children's safety.
Conclusion
Investing in luxury flats in Kochi will ensure a secured future. There are prime localities that offer the best returns – such as Kochi's Marine Drive, which is considered one of the picturesque spots for investment. There are a host of luxurious apartments lining this stretch. This locale also offers excellent connectivity to the rest of Kochi and provides easy access to premium Educational Institutions, Healthcare, and Office Spaces. Modern Kochi is a dream destination for many homebuyers.
With the beguiling colonial buildings lining the city, pristine waters of the beaches, magnificent art & culture, quaint market squares, and surrounded by warm people, living in Kochi is an experience unlike any other. This is the right time to invest in apartments in Kochi to lead a holistic lifestyle and reap the highest returns in the near future.
Best Residential Areas to Live in Kochi
The real estate sector in the queen of the Arabian Sea, Kochi, is leapfrogging multifold in the recent past. Nestled between picturesque lakes and the Arabian Sea, Kochi has gone on to become a commercial and cosmopolitan cynosure. This upcoming IT hub is a hot favourite among techies and working professionals.
Homebuyers are on the lookout for the ideal investment options in Kochi. From contemporary apartments to luxurious villas, overlooking verdant pastures or the bright blue sea, Kochi has something for everyone. Read on to explore the ideal investment options in the city that is a perfect amalgamation of traditional values and modern outlook:
Best Residential Areas to Live in Kochi
– There are various popular destinations available for visiting & living in kerala, out of those we covered some of the best suitable for living places in Kochi.
Marine Drive

Sea facing apartments in Kochi is a popular choice among homebuyers. With breathtaking views of the Arabian Sea, Marine Drive has become one of the most sought-after locales for investment. While Kerala is known for its iconic clay-tiled roofs and courtyards, buildings along the Marine drive are distinct. Grand, contemporary designs built with concrete, glass, and steel are a common sight. Investing in Marine Drive is guaranteed to fetch you high returns simply because of the sheer demand for apartments with vast views.

Must Visit- Marina One- 3 & 4 BHK Luxury Flats for Sale in Kochi

Vyttila:

Being one of the largest intersections of Kerala, Vytilla is one of the best and busiest places in Kochi. It offers phenomenal connectivity to a wide range of social infrastructure suited for people across all age groups. Whether it is commuting to your dream job at ease or studying at a premium institution, Vyttila has accessibility to all aspects of life.

MG Road:

A prime locality that is home to a wide range of commercial plazas. Located in the midpoint of Ernakulam South Junction and North, MG Road offers easy access to the KSRTC bus station, metro, and even the Kochi Airport. This area is known to generate the most business in the region, thanks to the presence of the LuLu Mall, jewellery & apparel stores, and supermarkets. Investing in this commercial hub is sure to fetch you heavy returns soon.

Fort Kochi:

Just a walk in Fort Kochi is enough to take you to a different era. The quaint locale is a reflection of its deep cultural history. This locale is a mind-blowing blend of Portuguese, French, Chinese, and the Dutch along with the essence of Kerala. Quaint cafes, iconic churches, and magnificent museums line this part of Kochi, making it one of the most charming places to live in.

Kaloor:

If you're looking for a well-developed hub, close to Ernakulam town, then Kaloor is your best bet. Apart from the Vytilla hub, Kaloor is the only place to have a private bus stand that offers excellent connectivity to neighbouring districts. Reputed education institutions, office spaces, and healthcare facilities line the vicinity, making Kaloor one of the prime residential localities in Kochi.
Panampally Nagar:

Lush, verdant pastures make up most parts of Panampally Nagar in Kochi and hence is a preferred location among homebuyers. Just a kilometre away from the city centre, the locale offers utmost conveniences at a stone's throw away.

From shopping complexes to schools and banks, the location offers exceptional connectivity. Kadavanthra is home to the buzzing headquarters of the Greater Cochin Development Authority, making it one of the reasons for garnering the kind of attention it has. Popular cinema stars have found this locale to build their home in, thus making Panampally Nagar a favoured destination.

Tripunithura:

A place that exudes tranquillity despite being right in the middle of the city is Thrippunithura. Offering excellent connectivity to all major junctions and providing an incredible quality of life, this part of Kochi is known for its top-notch facilities. Reputed schools, hospitals, and office spaces are in close proximity, bringing you luxury living in the middle of the city.
Conclusion:
The port city of Kochi is known to entice homebuyers. Finding the right localities for investment in Kochi will ensure that you receive great returns in the future. With the city gearing to become the next IT hub, many investors are already eyeing this city for both, personal use as well as investment.
The city is witnessing rapid expansion in all sectors, and it is imperative to find the ideal locale to invest your hard-earned money in. The serene life of these localities is perfect for those looking to return to a calm home after a long day at work or for those who wish to lead a holistic retired life.
Whether you want to invest in luxury or super luxury apartments in Kochi, you need to choose the one that offers the utmost conveniences and peace of mind. Want that ideal lifestyle? Then look no further.
Marina One and SOBHA Atlantis come with an array of amenities meticulously crafted for all age groups. Marina One offers mesmerising views of the Arabian Sea and SOBHA Atlantis is set amidst alluring emerald waters and sprawling greens. Find your ideal home now in either of these enchanting properties.