Financial Times Ranking: SOBHA among top 500 high-growth companies in APAC
April 25th, 2020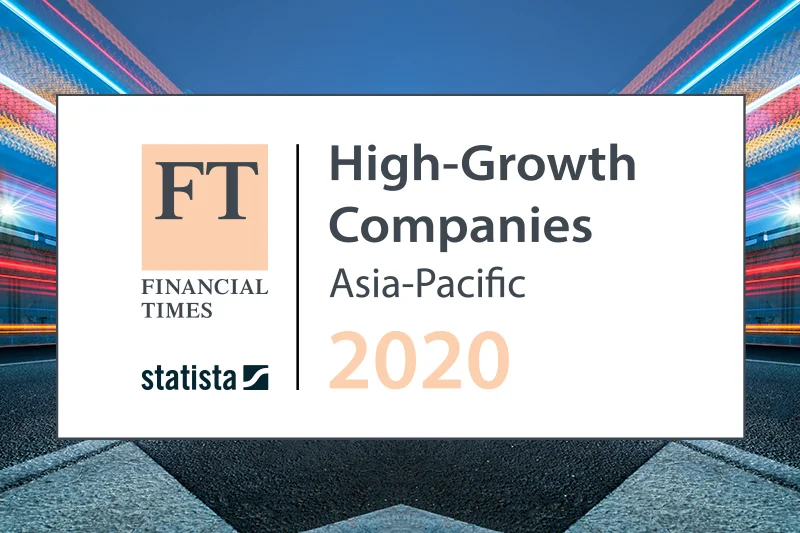 Even in these difficult times, SOBHA continues to strengthen its position in the market. This has been reiterated by the recent Financial Times ranking. SOBHA is among the top 500 High-Growth Companies in Asia-Pacific, according to the list released by the most credible international daily newspaper – FINANCIAL TIMES focused on business and economic news.
SOBHA is the only Indian real estate company to make it to this prestigious list of growth drivers for the APAC region among other construction companies listed. The evaluation was based on companies having: revenue of at least $100,000 generated in 2015; revenue of at least $1m generated in 2018; being independent; headquartered in one of 11 territories in Asia-Pacific (Japan, South Korea, India, Australia, Hong Kong, Taiwan, Singapore, New Zealand, Malaysia, Indonesia and the Philippines) and whose revenue growth between 2015 and 2018 was primarily organic. Our philosophy of 'passion at work' is a testimony to our years of hard work and commitment.
This list of Financial Times is compiled in association with Statista, a research firm that ranks entrants from across the Asia-Pacific based on Compound Annual Growth Rate (CAGR) in revenue between a three-year period (2015-2018). The ranking was created through a complex procedure. Through deep research in company databases and other public sources, Statista had identified tens of thousands of companies in the Asia-Pacific region as potential entities for the ranking. 
SOBHA's philosophy of 'passion at work' is a testimony to its years of hard work and commitment. This recognition is a reflection of that effort.
Over the years, SOBHA has become the most admired and trusted Indian real estate developer, thanks to its unique backward-integrated model, proven track record and strong brand recall. The company has a strong presence in India, covering 27 cities and 14 states. SOBHA has an equally strong presence in the Contractual business.