JOINT CO-OWNERSHIP OF HOUSE PROPERTY LEADS TO SUPER SAVINGS
September 18th, 2021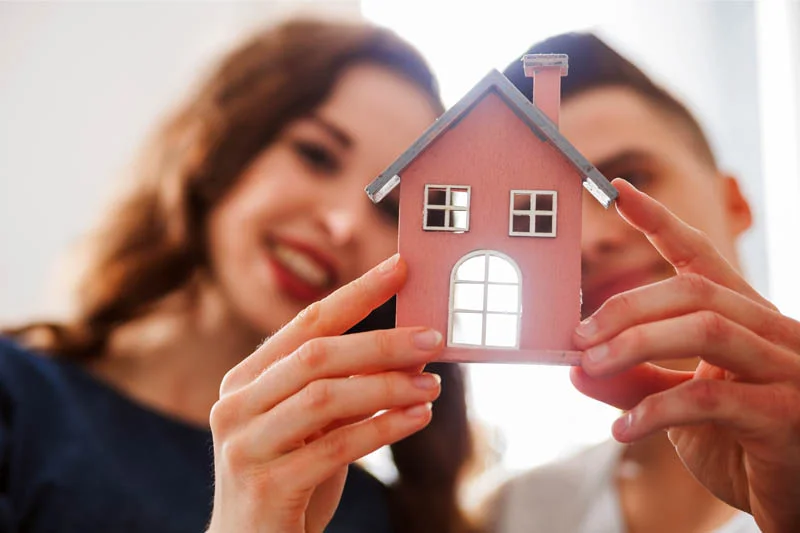 Your wife may be a superwoman who knows what time she has a meeting without checking her calendar, where your office folders are ahead of your presentation, and is well aware of the children's exam dates. But did you know she can save a ton of money if you decide to register the house property under her name or opt for co-ownership? Women gain a huge advantage when it comes to Property Investment as well as Income Tax.
Wondering what we're talking about? Well, from a tax deduction to reduced stamp duty, you and your wife can save a fortune if you decide to co-own or make your wife the primary owner of your housing property. A big decision such as buying your house may already take a lot of your time and effort. Don't shell out more money too! Simply register the property in your wife's name or apply for joint ownership.
SAVE UP TO Rs 3.5 LAKH ON INCOME TAX
Under section 80C, you and your wife can claim tax deductions of up to Rs 1.5 lakh every financial year for the principal you pay jointly, provided the house is self-occupied / vacant. You can further claim Rs 2 lakh for the interest you both pay. The tax deductions are dependent on the ownership share between the couple. If your wife is a first-time home buyer, then she can claim an additional Rs 50,000 for the principal amount she repays. If your wife is a home-maker and claims deductions, it is void.
WOMEN ENJOY 2% LESSER STAMP DUTY CHARGES
Stamp duty charges are higher for men, and this integral aspect of buying house property cannot be ignored. The government has allocated lower rates for women in many parts of India. In places like Haryana, men pay 6% as Stamp Duty charges, while women pay only 4%. While the percentage difference is only 2%, there is a large saving when it translates into monetary value.
GET DISCOUNTS ON HOUSE LOAN INTERESTS
Women owners are offered discounts on housing loan interest rates. Several banks such as SBI, ICICI, HDFC and many more offer lower interest rates to women. The amount of discount varies from one bank to another and can come down significantly.
If your wife has no source of income, and yet you register the housing property under her name, it can be deemed as Benami. We hope this information will help you to make a fully informed decision of how you want to register your property and save on continuous basis.