SOBHA Will Emerge as a True Pan-India Company: Mr. J C Sharma
November 8th, 2019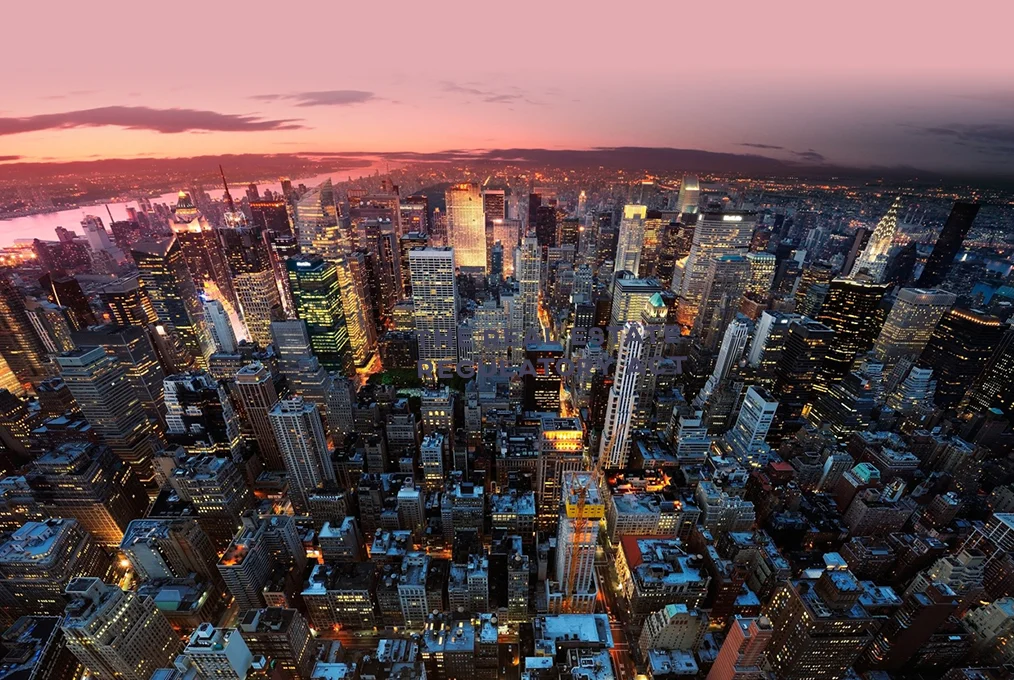 Mr. J C Sharma, Vice Chairman and Managing Director, speaks to Vinod Behl, Editor, PropTOQ magazine.
At a time when green shoots are visible, how do you see the prospects of realty revival, especially in view of the government's stimulus through several policy initiatives? How do you compare the Bengaluru market with other key markets?
The reduction of corporate tax is expected to bring some relief to the developers facing liquidity crunch. The second major step taken recently of providing funding of Rs. 20,000 crore for stalled projects is likely to benefit only limited number of developers and home buyers. This is because it will only support affordable and mid-income projects that are not under National Company Law Tribunal (NCLT), Non-Performing Assets (NPA) and are 60 percent complete. Today, many projects that require immediate attention are either under NCLT or NPA, or have not reached the 60 percent completion mark. Rather, it will be appropriate if the emphasis is on long-term solutions such as restructuring of loans and lowering the rate of interest for home buyers to revive housing demand. Further, the Government should consider increasing the threshold value and carpet area, bringing more number of homes under affordable housing segment. Bengaluru is one of the few markets that have remained consistent and stable despite the challenges in the sector. One of the primary reasons for this is that Bengaluru is an end-user driven market, with people coming from across the country to work here. The housing market, especially affordable and mid-income housing is largely steered by the growing IT and ITES sector in Bengaluru. The city is also home to a large number of High Net Worth Individuals (HNIs) and expats, fueling the demand for luxury and villa projects. Further, various infrastructure developments such as flyovers, underpasses, high-speed rail link to Kempegowda International Airport, the metro project, peripheral ring road and upgrading of transportation service have given a fillip to micro markets. Currently, about 70 percent our sales in the residential space is contributed by the Bengaluru market.
What are the key drivers for SOBHA's substantial growth in revenue and profits in FY 19 despite tough market conditions? Considering that severely hit luxury housing forms SOBHA's major chunk of business, how has been the performance on this front and how do you foresee your company's performance in current fiscal?
Our well-laid processes, unique backward integration model, unmatched execution capabilities and strong presence in 27 cities and 14 states have helped us grow steadily each year. SOBHA's backward integration model is its USP, enabling it to have complete control over its supply chain and delivering international quality products in time with transparency. Additionally, we have a wide range of products, from 1 BHK to Presidential Villas, catering to the aspirations and requirements of home buyers across all segments. We believe that the demand for luxury housing market will continue to grow, as the urban middle-class/upper middle-class Indians have high aspirations to own luxury homes at preferred locations to elevate their lifestyle. This is clearly reflected in our numbers. About 70 percent of our sales come from products priced in the range of Rs. 50 lakh to Rs. 2 crore. Furthermore, about 46 percent of sales come from products in the range of Rs. 1 crore to Rs. 2 crore. We expect to continue the momentum in the coming quarters.
How beneficial has been the current regulatory environment for well-organized and listed companies like SOBHA? Have you fine-tuned your strategy in view of the new realty landscape? Going ahead, what are your business plans, especially leveraging your big land bank?
The Indian real estate sector has entered the consolidation phase due to structural reforms. This will help create a level playing field for organised developers with a strong balance sheet, transparent dealings and a great track record of timely delivery. Moreover, developers are increasingly becoming aware of their responsibilities and working within their competencies to offer products at the right price. In the long run, the sector is expected to emerge as a stable, transparent and accountable ecosystem. Over the years, SOBHA has become the most trusted real estate brand in the country. This can be attributed to our full-disclosure policies and good governance practices. This along with the delivery of our top-notch products in a timely manner have helped strengthen our bond with the stakeholders and build immense trust. More importantly, our transparent business practices and in-house competency has ensured that we are consistent with our performance even in a challenging environment. It reflects SOBHA's dexterity. In the coming quarters, we plan to launch new residential projects to the tune of 10.65 million square feet.
What made you venture into a new business line of furniture and home furnishings? How has been the performance? Do you also have plans to get into potential emerging segments of Co-Living & Co-Working?
Today, people are increasingly looking for complete solutions.  While offering world-class homes, we wanted to address the home buyers' need for furniture and furnishings as well. We will do this through our offerings under our brand Metercube. Moreover, it is a natural extension of our value chain. Some of the products under our new line of business include beds, sofas, dining tables, chairs, recliners, side tables, book shelves, television units, cushions, show pieces, bed linen and kitchen textiles among others. Our initial focus is on officially launching our experience store in Bengaluru. Over the period of next two years, the aim would be to strengthen the Metercube brand in Bengaluru. We are closely evaluating the co-living and co-working segments as well. However, nothing concrete has taken shape on these fronts so far.
How is the financial health of SOBHA in terms of debt-equity ratio and total debt? Now that many companies are working towards achieving the status of zero debt companies, what are your plans on this front?
We strive to maintain an optimal balance between low cost debt and relatively higher cost equity. We use debt financing towards executing various projects –residential, commercial and contractual and also to finance the acquisition of land parcels for future development. Every year, we are able to maintain and sustain this ratio by generating operating cash flows consistently. We make efforts to keep our debt equity ratio low, entering into Joint Development Agreements (JDAs) with land owners wherever feasible, instead of outright land purchases. This helps us avoid over-leveraging. As our debt equity is one of the lowest in the sector, we are also able to raise funds at a significantly lower cost. Our debt-equity ratio stands at 1.19 as on June 2019. Our aim is to bring this down to 1.1 by the end of the year.
How do you see the residential real estate market performing in this year's festive season? What plans you have in terms of new project launches?
Festivals are of great significance to businesses across India. Some of the major buying decisions with respect to high-value products such as car, jewellery and home increase around this time. Given the increase in demand during festive period, many developers look at maximizing their sales number through offers in the form of discounts, lucky draws, interesting payments schemes and package deals etc. The recent announcement by Real Estate Regulatory Authority (RERA) of Uttar Pradesh to allow developers to offer possession and agreement with the authority to home buyers in case the authority fails to issue occupancy certificate or raise objection within a week of receiving the application, sets right precedent in the current market environment. Announcements like these are expected to create positive buying sentiments this during festive season. As such, we do not follow a specific plan to launch projects during festival period. However, we run various promotional campaigns throughout the year. One of them is the 'Now or Never Sale'. This campaign offers several benefits to the customers that are not just limited to pricing but also extend to instant home loan approvals through participating lending institutions. Our last edition of the 'Now or Never Sale' translated into significant amount of business along with a good pipeline of prospective buyers likely to result in conversions.
Going ahead, what are your business plans? What has been your experience in the NCR market? Will you be increasing your focus on this market?
Our focus is on increasing our footprint across the country in a calibrated manner. In line with this, we have entered the Gujarat market with SOBHA Dream Heights at the Gujarat International Finance Tec-City (GIFT City). Besides this, we have entered into a Joint Development Agreement (JDA) for residential development in Hyderabad. Further, we are planning to launch new projects in Bengaluru, Gurugram, Delhi, Hosur, Chennai and Thrissur in the coming quarters. SOBHA will emerge as a true pan-India real estate company very soon. We will have presence in all the major states. This will help boost our image and help us deliver better products. Delhi NCR is an important market for SOBHA. We are looking to increase our footprint in this market in a steady manner, catering to the demand for quality housing in Delhi NCR. Despite challenging times in the NCR market, our track record of on-time delivery and providing best-in-class quality homes has helped build immense trust amongst the homebuyers in the region and stakeholders at large. 
*Excepts from PropTOQ interview