4 BHK FLATS IN KOCHI
Kochi lies at the core of Kerala's social and economic progress, and is equipped with an international airport, Kerala's first metro, hospitals, IT parks, port, and major commercial hubs. The location of any residential property is important as it is closely linked with various needs of your family, such as work, education, transit, entertainment, shopping, and more.
A melting pot of cultures and diverse beliefs, this port city has been a major trading hub since centuries. In the past few decades, the IT and ITeS industries have witnessed explosive growth in Kochi. This economic powerhouse of Kerala has been consistently expanding, and is on track to become a global city in the near future.
Also known as the Queen of the Arabian Sea, Kochi is known for its vibrant culture, progressive outlook, and growing expat population. 4 BHK flats in Kochi are perfect for large families, and even for nuclear families who see occasional visits by ageing parents. For those who love the finer things in life and wish to stay in a community of like-minded people, it makes perfect sense to look for a 4 BHK apartment for sale in Kochi.
SOBHA offers a wide range of 4 BHK Flats/Apartments for Sale in Kochi. All of its apartment projects in Kochi are Gated communities and RERA-registered.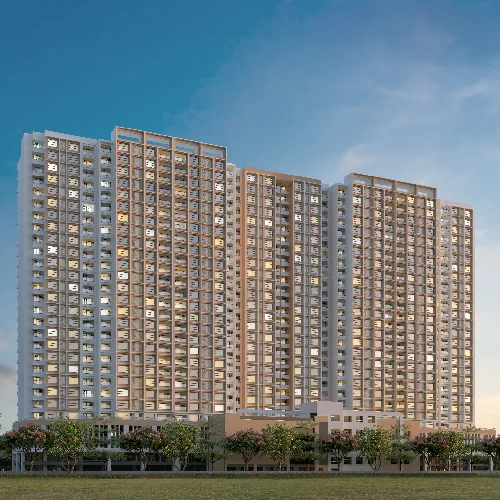 285 Apartments Available
Luxury Apartments
Vyttila, Silversand Island, Kochi | 1850 to 3118 Sq.ft. | 3 & 4 BHK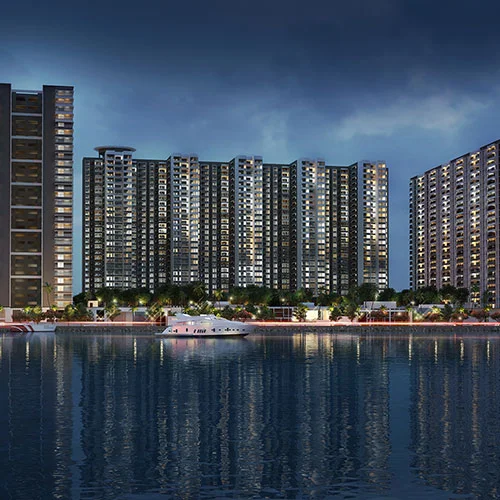 606 Apartments Available
Super Luxury Apartments
Marine Drive, Kochi | 2296 to 3710 Sq.ft. | 3 & 4 BHK
RESOURCES
SOBHA 4 BHK Flats for Sale in Kochi
With world-class quality, beautiful architectural themes, and thoughtfully planned amenities, SOBHA has been transforming the real estate sector in Kerala over the past two decades. SOBHA has played a pivotal role in the development of Kochi's residential space, having crafted super-luxury apartments and iconic villas & row houses in the city.
Every SOBHA project in Kochi is strategically located, with close proximity to leading schools, hospitals, IT parks, malls, and other commercial centres. Experience truly international lifestyle, unmatched interiors, and world-class amenities at projects like SOBHA Atlantis and Marina One. These are located in the lap of nature, yet are well-connected with modern conveniences. No wonder these are actively considered by those looking for 4 BHK flats for sale in Kochi.
Marina One
Immerse yourself in a heavenly experience at Marina One, with soothing morning breeze, endless blue waters, and serene views. The project offers 4 BHK apartments with spacious bedrooms, thoughtfully designed living spaces, balconies with spectacular views, and more. Discover meticulously designed amenities like clubhouse, gym, multipurpose court, event plaza, and more.
At Marina One, pristine location meets modern-day conveniences. The iconic Queens Way is in close vicinity of leading IT parks, hospitals, educational institutions, shopping malls, and more. Some of the leading names located near the project are:
–  St Teresa's college, St Albert's College
–  Amrita Hospital, Aster Medcity, Lourdes Hospital
–  Lulu Mall, Centre Square Mall
–  Kochi Marriot, Bolgatty Palace, Grand Hyatt Kochi Bolgatty
–  MG Road Metro Station, Ernakulam North Railway station
Offering a stunning waterfront view, Marina One is a paradise on Earth. Indeed a masterpiece that's the perfect blend of serenity, connectivity, and a holistic lifestyle. Come, live an international lifestyle near your hometown, surrounded by nature's bounty.
SOBHA Atlantis
Set on an island, SOBHA Atlantis is sprawled across 5 acres of verdant greenery. Those looking for 4 BHK Apartments in Kochi could consider this pearl of the Arabian sea. Offering scenic views of land and sea, these luxury apartments are located on the Silver Sand Island near Vyttila Mobility Hub. Book this 4 BHK flat in Kochi and gift your family an international lifestyle near your hometown.
Enjoy serene views for a lifetime at SOBHA Atlantis, yet be connected to key social infrastructures such as leading schools and colleges, healthcare facilities, airport, metro, transit facilities, shopping areas, entertainment hubs, and more. A few of these infrastructures are listed below:
–  Wellcare Hospital, Lakeshore Hospital, Medical Trust Hospital
–  Bhavan's Vidya Mandir, Chinmaya Vidya Mandir, The Choice School
–  Nucleus Mall, Oberon Mall, Lulu Mall
–  Vyttila Metro Station, Thykoodam Metro Station, Ernakulam Junction (Railway Station), Vyttila Mobility Hub
Frequently Asked Questions (FAQ's)
1. What are the top localities to buy a 4 BHK apartment in Kochi?
Those looking for a 4 BHK Flat for sale in Kochi usually consider localities such as Vytilla, Edapally, Marine Drive, Thykoodam, Kadavanthra, Maradu.
2. Are there 4 BHK apartments in Kochi available for sale by SOBHA?
Yes, spacious 4 BHK apartments in Kochi are available for sale by SOBHA. These luxury projects are named SOBHA Atlantis and Marina One, and they are located at Vyttila and Marine Drive respectively.
3. Are there any 4 BHK flats available for sale in Marine Drive by SOBHA?
Yes, there are a few 4 BHK flats available for sale in Marina One, which is located at Marine Drive. To know more, visit https://www.sobha.com/kochi/sobha-marina-one/

4. Which is one of the most popular 4BHK residential projects for sale at Marine Drive in Kochi?
Marina One is one of the most popular 4 BHK residential projects for sale at Marine Drive in Kochi.