DELHI NCR
The National Capital Region (NCR) encompasses Delhi, Haryana, Uttar Pradesh, and Rajasthan. The NCR is home to more than 50% of the Fortune 500 companies. SOBHA caters to the ever-evolving luxury housing needs of the region.
Flats in Delhi, Luxury Apartments for Sale in Delhi, NCR
347 Units Available
Premium Apartments
Dwarka Expressway, Gurugram | 1381 to 2343 Sq.ft. | 2 & 3 BHK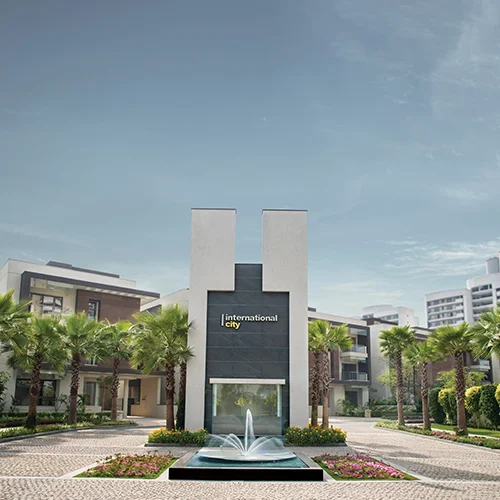 Exclusive Villa Township
Off Dwarka Expressway, Gurugram | 3153 to 7330 Sq.ft. | 3, 4 & 5 BHK
RESOURCES
APARTMENTS – ULTIMATE DWELLINGS FOR A MODERN LIVING
Those living in apartments not only lead a modern lifestyle with great amenities and breath-taking views, but they also have fewer things to worry about than their counterparts living in independent homes. Whether you're moving to a new place for your job or moving out of the home to start on your own, an apartment is what strikes everyone's mind first.
In this article, we explore why buying an apartment is in your best interest than a standalone house.
LOW AND EASY MAINTENANCE
One of the most important reasons to choose apartments is the hassle of maintenance. Finding a plumber or carpenter to fix damages is a daunting task for independent homeowners. In an apartment, you have the building manager to ensure that the issue is addressed at the earliest. An apartment in a high-rise building is practically dust and noise-free. Hence, cleaning becomes easy. Additionally, you needn't worry about whether the overhead tanks are filled, or the garden lawns are mowed because there are people to take care of these chores. This would only mean one thing for you – less worries filling your mind about maintaining the house.
INCREASED SAFETY
With security guards manning all entry/exit points and round the clock CCTV coverage, you are assured of safety of your loved ones Living in such proximity to others in a building makes it easier for others to spot any unusual occurrence. Hence, apartments are ideal for couples whose children come back from school earlier than their parents, or for women or senior citizens living alone. Most apartments are now installed with fire extinguishers and other safety gadgets. So, there's total security from all sorts of hazards.
EASY ACCESS TO ALL AMENITIES
Good apartment complexes are equipped with the latest amenities to suit the needs of everyone living there. From swimming pools to gyms, clubhouses to, designated parking spaces as well as sports arenas, they offer a wide range of facilities at easy disposal. With all these resources right at your doorstep, it makes sense not to step out just to procure these services elsewhere in this ever-increasing traffic scenario.
SETTING THE STAGE FOR CHILDREN TO PLAY
Kids' wellbeing is at the helm of every parents' checklist whether its an apartment or independent house. Living in an apartment means both you and your children can have a larger social circle. With many friends around, your kids would want to spend time playing outdoors rather than staying cooped up inside with their gaming consoles and cell phones. What's even better is that they would get a chance to discover new hobbies and hone their skills.
LOCATED CLOSER TO MOST FACILITIES
Nowadays apartment complexes are closely located to important social infrastructure facilities. Whether it's railway stations, airports, schools, hospitals or grocery stores.. If your calculation is correct, then you may end up buying an apartment closer to your office This may make commuting to and from work easy.
It is clear that living in an apartment complex has more perks than living in an independent houses. And in most apartments, after the developer's handover, inhabitants get together to form the Residents' Welfare Association to take care of the maintenance of the entire infrastructure in that complex. Since homebuyers seek a carefree life, they look at apartments as their preferred choice. We know you're in search for a great home and it is right here at SOBHA City, Gurugram!
SOBHA City is an urban park residence and one of the most efficient apartment complexes in Gurugram, near Dwarka Expressway, Sector 108. It comes in 2 and 3 bedroom apartment residences with a spectacular view of Delhi's reserved greens and a host of best-in-class amenities. Click HERE to find out more about SOBHA City., You can visit the SOBHA City Sales & Marketing Office to look at these premium apartments crafted to perfection. Complete your search for that future perfect home today.