THIRUVANANTHAPURAM
Thiruvananthapuram – also known as the Evergreen City of India – is blessed with palm-lined beaches on one side and the hill stations of Agasthyakoodam and Ponmudi on the other. This culturally rich capital city of God's own country is home to the centuries-old Padmanabhaswamy Temple. SOBHA is now poised to deliver its maiden residential venture near the IT hub.
Flats for Sale in Trivandrum, 3 BHK Luxury Apartments for Sale in Trivandrum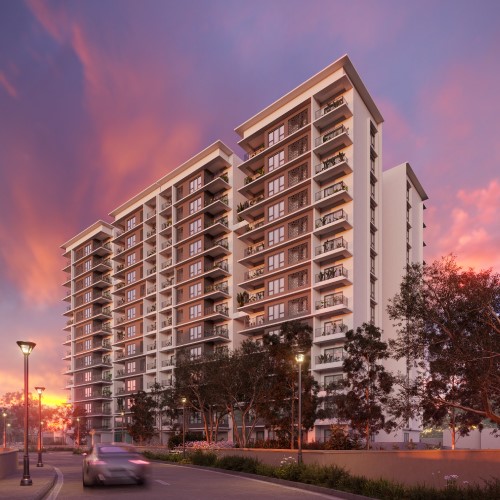 40 Apartments Available
Luxury Apartments
Akkulam, Thiruvananthapuram | 1782 to 2217 Sq. Ft. | 3 BHK
RESOURCES
Luxury Flats for Sale in Trivandrum – SOBHA Meadows
Trivandrum, the capital of Kerala, has been witnessing urbanisation over the past few decades. With its rich cultural heritage, excellent infrastructure, and maritime climate , the city has become a popular choice for those seeking a high-quality lifestyle. The demand for luxury flats or apartments in Trivandrum has witnessed rapid growth. With a booming economy and a growing population, the real estate market in the city is on the rise, attracting investors and homebuyers alike. The upcoming Vizhinjam Port is a key development that is expected to shape the future of the areas in and around Trivandrum.
Developed by SOBHA, one of India's leading real estate developers, SOBHA Meadows offers 3 BHK luxury apartments in Trivandrum. The project offers a blend of comfort and conveniences, making it an ideal choice for those seeking a luxurious lifestyle in Trivandrum. Equipped with modern amenities and nestled in beautiful surroundings, SOBHA Meadows is a perfect sanctuary for those looking for an upscale living experience .
About SOBHA Meadows Whispering Hill
SOBHA Limited has over three decades of experience in delivering world-class residential and commercial projects known for exceptional quality, design, and attention to detail. With a strong presence in India and an expanding global footprint – including projects in the Middle East – SOBHA is renowned for excellence in the real estate industry.
Design and Architecture
SOBHA Meadows Whispering Hill is a luxurious residential project spread over 1.97 acres of land. With a peaceful and serene living environment, it is located away from the hustle & bustle of the city. The project offers 3 BHK luxury apartments that are exquisitely designed and crafted to perfection. Designed with large windows and spacious balconies, these homes offer excellent ventilation, natural light, and stunning views of the surroundings.
The project also features a host of world-class facilities, including clubhouse, swimming pool, camping ground, and forest meditation deck. The clubhouse is a state-of-the-art facility that provides residents with a wide range of activities. It features a multi-purpose hall, guest rooms, badminton court, yoga room, and more. The swimming pool provides a refreshing escape from the heat of the day, while the gymnasium is equipped with modern equipment.
Location
SOBHA Meadows Whispering Hill is in the prime locality of Akkulam. The project is well-connected to Trivandrum's major arterial roads, making it easily accessible from all parts of the city. It is near some of the city's leading schools, colleges, hospitals, IT parks, and shopping malls.
Luxury Flats at SOBHA Meadows
Discover a world of exclusivity, where opulent homes redefine the charming side of life. Nestled in the heart of a picturesque landscape, SOBHA Meadows offers meticulously designed 3 BHK apartments that cater to the taste of a discerning few. This residential community has like-minded families who seek the pinnacle of luxurious living.
Design and Architecture
Created by experienced architects and designers, every aspect of these abodes exudes elegance and sophistication. Attention to detail is evident in the meticulously planned layouts, where functionality seamlessly merges with aesthetic appeal. The open and airy living spaces are flooded with natural light, creating an ambiance of warmth and tranquility.
Amenities
SOBHA Meadows offers a range of world-class amenities that enhance the living experience of residents.
–  Symbolising the eternal charm of Travancore-Victorian architecture, the grand Clubhouse will take you to a glorious era bygone, while making a host of modern infrastructure available – such as badminton court, café lounge, multiple indoor games, and more.
–  Bamboo Walk is a nicely paved path that is bordered by tall, swaying bamboo, making it the ideal location for a stroll. Put your thoughts aside, pay attention to how the breeze caresses the bamboo leaves, and exercise mindfulness.
–  After a hard day, all you need is a soothing dip in the blue waters. Behold the stunning architecture and picturesque surroundings of the Turquoise Pool. Swim your way in the inviting waters to feel rejuvenated.
–  With Camping Ground and Bonfire Deck, one does not have to worry about winter evening plans. Surprise your friends and family with a short walk to the Campfire Ring. Tell stories, kindle your kid's imagination, and enjoy a long evening with your loved ones.
–  The best place to start your day is Forest Meditation Deck. Breathe mindfully, think deeply, and equip yourself for the day that's ahead.
Infrastructure Development
Akkulam has experienced steady growth due to its proximity to the city's IT hub, which hosts reputed names such as TCS, Infosys, & UST Global, and IT parks such as Technopark. The Lulu Mall, a significant shopping destination in the area, is located close by. Higher rental returns are possible in Akkulam because of the presence of IT firms as well as its increasing prominence as a commercial hub.
Also located ~4 km from SOBHA Meadows is the 6-lane Outer Ring Road from Vizhinjam to Parippally, that spans 80 km. Another boost to the project's connectivity is the Mumbai-Kanyakumari NH 66, along with the proposed Trivandrum Light Metro.
Benefits of Buying a Luxury Flat at SOBHA Meadows
SOBHA Meadows offers an exquisite living experience that combines luxury and comfort. Investing in a home here will enhance your lifestyle and create excellent long-term value. Owning a luxury apartment in Trivandrum provides a host of advantages, and SOBHA Meadows offers world-class amenities & facilities that cater to everyone's needs.
From beautifully landscaped gardens to state-of-the-art fitness centres, swimming pools, and sports facilities, SOBHA Meadows ensures a high standard of living for its residents. The gated community offers a secure and tranquil ambiance, allowing residents to enjoy peace of mind and a sense of exclusivity.
Investment Potential of Buying a Luxury Flat at SOBHA Meadows
One of the significant advantages of buying luxury flats in Trivandrum, is the investment potential. SOBHA has an excellent reputation in the real estate industry, with projects showing high appreciation value. Investing in luxury apartments in Trivandrum can yield significant returns in the long run. The location of SOBHA Meadows is also a key factor contributing to its investment potential. Situated in a prime area, with excellent connectivity and proximity to key amenities, the property's value is likely to increase over time, making it a smart investment choice.
Construction Quality
SOBHA is renowned for commitment to quality construction and attention to detail. SOBHA flats in Trivandrum are known for superior craftsmanship, high-grade materials, and adherence to stringent quality standards. Furthermore, SOBHA's dedication towards delivering projects on time, excellent customer service, and transparent & professional approach ensure a smooth and hassle-free buying experience.
The use of premium fixtures, fittings, and finishes further adds to the overall appeal and value of SOBHA Meadows. The investment potential of the property, combined with SOBHA's reputation as a builder, makes it an attractive choice for long-term value appreciation.
Buying Process and Financing Options
The buying process for a luxury flat at SOBHA Meadows is designed to be seamless and transparent, ensuring that customers have a hassle-free experience from start to finish. A range of financing options and payment plans are available, to cater to the diverse needs of buyers.
The Process to buy a Luxury Flat in Trivandrum at SOBHA Meadows
1. Expressing interest in the project is typically the first step, which can be done by visiting the project's website or contacting the sales team. The sales team will provide comprehensive information about the project, including floor plans, amenities, and pricing details.
2. Once you have decided to proceed with the purchase, you can fill out a booking application form and submit the necessary documents, that include proofs of identity & address. SOBHA has a well-defined and transparent document verification process to ensure the legality and authenticity of the transactions.
3. After the submission of the booking application form and documents, you will need to pay a booking amount or token deposit to secure your chosen unit. This is usually a certain percentage of the total purchase price.
4. After paying the booking amount, you will have to go through a sales agreement.
5. Various financing options and payment plans are available to accommodate different buyer preferences
Transparency and Trustworthiness
These are core values upheld by SOBHA throughout the buying process, with clear & detailed information about the project – including all legal & financial details – being shared with customers. SOBHA is known for its adherence to timelines, high-quality construction, and compliance with regulatory requirements – which ensures that customers receive what was promised to them.
Final Thoughts
In conclusion, investing in a luxury flat at SOBHA Meadows promises a lifestyle that combines elegance, comfort, and convenience. With impeccable craftsmanship, premium amenities, and breathtaking views, residents can enjoy a truly opulent living experience. Thoughtfully designed spaces, state-of-the-art facilities, and lush green surroundings create a serene ambiance. To truly appreciate the grandeur of SOBHA Meadows, schedule a visit and immerse yourself in the luxury it offers.
Benefits of Buying Flats in Trivandrum
Trivandrum, the capital of Kerala, has been the favorite destination of many premium real estate developers. A hub of air travel for south Kerala, the international airport is located within the city, and also provides great connectivity to the surrounding urban areas & districts of Nagercoil, Tirunelveli, and Kanyakumari in Tamil Nadu. The upcoming Vizhinjam port will be one of the biggest trans-shipment container ports in India, thus further increasing the importance of Trivandrum.
In the upcoming years, the city will witness different infrastructure projects such as Vizhinjam International Transshipment Deepwater Multipurpose Seaport, Technopark Phase III, CRDP Phase II, E-charging Stations, and more. This will have a multiplier effect on the already growing demand for apartments, villas, and row houses. There are many benefits of buying flats in Trivandrum, which has gated communities with unique amenities of your choice. With endless opportunities, this megacity will keep growing, and the demand for apartments will always be on the rise.
Advantages of Buying a Flat in Trivandrum
If you are looking to settle with your family, you should actively start researching about the city and the options it offers. Let's see a few benefits of booking a flat in Trivandrum.
–  Location:
The major benefit of apartment living is the location. Leading developers offer luxury flats in the heart of the city, in close proximity of important infrastructures such as IT parks, hospitals, airports, and shopping centres.
–  Safety:
Compared to independent houses, flats come with various safety features such as a CCTV surveillance system, gated community, and round-the-clock security. Also, the proximity of neighbours makes apartment living an ideal choice for senior citizens.
–  Amenities:
Flats in Trivandrum offer a range of unique amenities such as a swimming pool, clubhouse, rooftop party areas, kids-play zone, indoor and outdoor sports facilities, and gym.
–  Financial Benefits:
Flats offers great financial benefits compared to independent houses. Besides, renting them out is easier.
–  Good Connectivity:
Trivandrum has good connectivity with other parts of Kerala and India. The city is well connected by roads, railways, and airways, making it easy to travel to different parts of the country and the world.
–  Developing Infrastructure:
Trivandrum has been witnessing rapid development in terms of infrastructure. With several new projects and initiatives, the city is becoming one of the most sought-after destinations for real estate investment.
–  Quality of Life:
Known for its peaceful and clean environment, the city has a good climate and is surrounded by greenery – making it an ideal place to live.
Price Trends for Apartments in Trivandrum

| | |
| --- | --- |
| Localities | Rates per sq ft |
| Pattom | INR 6,000 |
| Sasthamangalam | INR 6800 |
| Menamkulam | INR 4700 |
| Peroorkada | INR 5650 |
| Ambalamukku | INR 4300 |
| Kazhakoota, | INR 5550 |
| Kowdiar | INR 6650 |
| Aakkulam | INR 7150 |
| Vazhuthacaud | INR 5350 |
| Nalanchira | INR 5350 |
| Mannanthala | INR 5300 |
| Karyavattom | INR 4950 |
| Pangappara | INR 4200 |
| Kumarapuram | INR 6950 |
Flats Available for Sale in Trivandrum
When you have a home that allows you to appreciate life in all its beauty, you look forward to every day with a renewed fervour. Located on a picturesque hillock, SOBHA Meadows – Whispering Hill is offering flats for sale in Trivandrum. These 3 BHK luxury apartments come with an exciting range of thoughtfully chosen amenities, such as Clubhouse, Bamboo Walk, Tree Court, Forest Meditation Deck, Hammock Park, Barbeque Bay, Butterfly Garden, Maze Garden, Kids' Play Area, Camping Ground, and Bonfire Deck.
Tips And Advice for Buyers
–  Research the Location:
Investing in a flat is an important decision so research the location thoroughly. Look for an area that is not far from offices, hospitals, schools, and entertainment avenues. Also, check the accessibility and connectivity to major areas of the city.
–  Amenities:
Before investing in a flat, carefully check the amenities provided by the developer. Ensure that the apartment has key facilities like 24/7 security, gated community, electricity backup, and more.
–  Developer's Reputation:
Ensure that the builder has a good reputation and a history of delivering quality projects on time. Check their past projects, reviews, and feedback from previous customers. You can also visit the site to check the quality of the construction and materials used.
–  Legal Documents:
Check if the important documents – such as property ownership, land title, building plan approval – are in order. You can also consult a legal expert or lawyer to help you with the verification process.
–  Resale Value:
Look for factors that have high demand in the market – location, amenities, developer reputation – which will ensure high appreciation in the future.
By keeping these tips in mind, you can make a well-informed decision and buy a flat in Trivandrum that meets your requirements.
Final Thoughts
Along with many colleges and universities, Trivandrum is blessed with prominent art institutions such as VJT Hall, Nishagandhi Open Auditorium, and Tagore Centenary Hall. Thanks to the calm and green ambiance of the city, people looking for luxury homes end their search here. Luxury flats in Trivandrum are designed to cater to the needs of the modern resident. Their value has been steadily rising over the years, and is expected to continue growing in the future. Thus, booking an apartment here can be a great financial decision.
Trivandrum International Airport connects it to the major international airports around the globe, while the well-developed road and rail networks make it very easy to travel. To conclude, buying an apartment in Trivandrum can provide a luxurious and comfortable lifestyle, while also being a smart investment.