Click2Buy: A Great Success
January 10th, 2020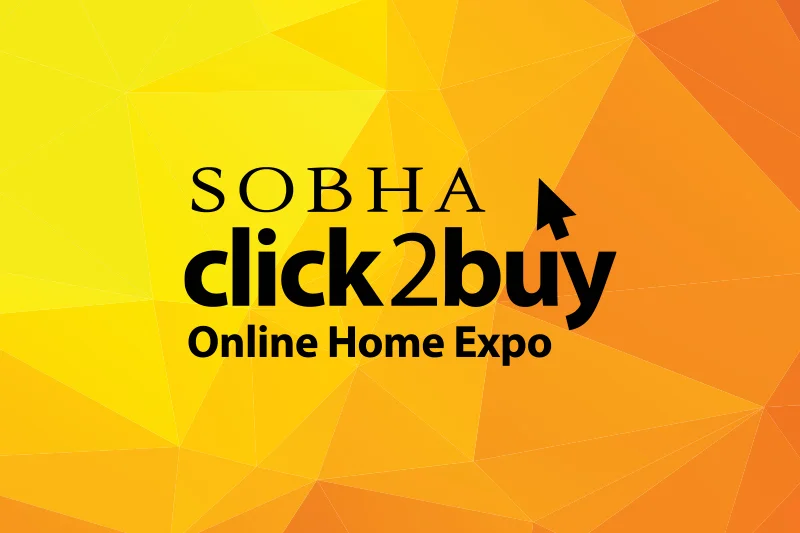 To commemorate the 25th year of SOBHA's operations, company's first online home expo Click2Buy was organised from 23rd November 2019 till 31st December 2019. This unique initiative was aimed at offering an opportunity to the home buyers to own a SOBHA home by giving them top-of-the-line deals on 25 plus projects showcased across 9 cities.
Besides this, the expo showcased deeper insights on the company, its value-added products and processes during the three-day exclusive window from December 14th to December 16th, 2019. Free-to-watch knowledge sessions in interesting video formats were created out of exclusive interviews and stories from SOBHA's top leadership, Architects, Heads of the Departments, industry guests and patrons. These threw up unique insights for the larger stakeholders from Seattle to Sydney, targeted especially at the NRIs and HNIs, enabling them to take smart decisions.
The expo was a great success with meaningful sales across India. There were many positive takeaways from this first online expo, with a substantial reach of 436,905. This was achieved with 29 posts and 23 videos.  Equally significant was the engagement with the customers. With video views of 132, 955 and clicks at 4726, SOBHA's engagement with the audience was at 15, 539 for the expo. The key intangible was the SOBHA story told and shared with lakhs of people all across India and the world at a very low cost.
The results from the expo were noteworthy. About 601 leads were generated with 54 units sold, leading to a revenue of Rs. 45 crore plus. This translated into a lead conversion ratio of 8.90% and at a low cost per conversion. More importantly, the expos has created a pipeline of 304 leads.   Many key media picked up the story and wrote about this unique experiment.
The Click2Buy expo from the house of SOBHA was able to engage with and reach out to the larger publics effectively.