Bangalore: Ultra luxury housing destination
June 2nd, 2017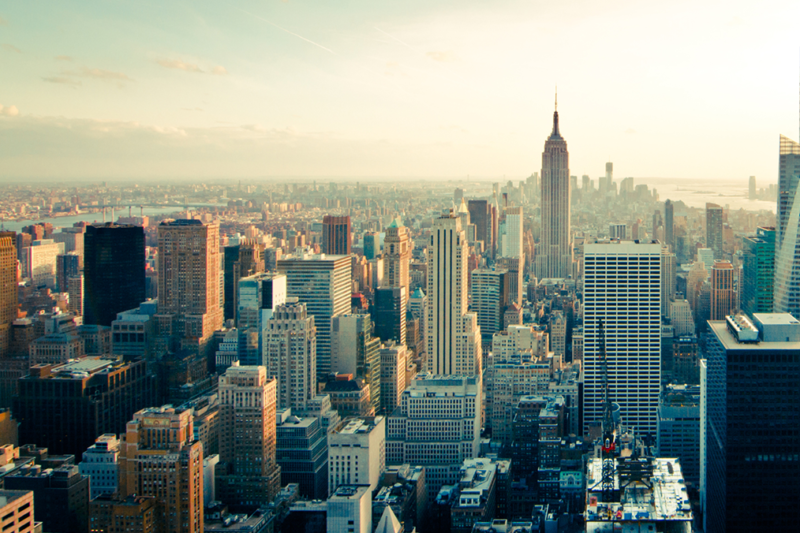 The Silicon Valley of India has been one of the most stable real estate market in the country, with continuous surge in the luxury housing demand. This is fueled by growing economy, higher disposable income, and changing lifestyle. In addition, there is considerable amount of push from the State Government through easy allocation of land parcels, abundance of power, and other raw materials. This enabled Bangalore to attract investments. Additionally, large scale job creation accompanied by infrastructural development has witnessed mass immigration over the last decade. As such, the real estate sector in Bangalore has not only quadrupled as demand for housing has been exponentially high, but higher disposable incomes has been triggering the demand for ultra luxury housing such that the city bears testimony to some of the most elegant architecture the country has to display.
While demand for housing luxury is on the upward, the developers are equally focused on the segment, as the returns garnered are significant. The inclination to own and develop ultra-luxury homes is attached to status symbol for home buyers and developers alike. It is also a reflection of superior quality for the developer. Bangalore's luxury homes are designed with world-class designs and amenities. A recent Jones Long La Salle (JLL) Report Link: http://www.business-standard.com/article/companies/bangalore-fast-emerging-as-top-luxury-homes-market-jll-114042201030_1.html suggests that price escalations are reflected in North Bangalore, especially in areas like Hebbal and Yelahanka, where the demand is high. Over the years, the definition of ultra-luxurious house has shifted from a bungalow in an up market street to a house with a perfect balance of high standards of living and premium amenities. Hence, the much moderate thought 'a roof to live under' has paved way for luxurious houses, which can also translate into a smart investments with quick returns.
Buyers are prepared to give the best price for their ultra-luxury houses, as these houses are mostly located in posh localities and have top-class amenities, with world-class configuration from international brands. Centrally air-conditioned apartment, private temperature controlled swimming pool, private garden and terrace, exclusive décor, choice of green view, helipad, and secured elevator access to the apartment lobby, advanced security systems, ample parking space, designer fittings, and flooring are some of the noteworthy features in a ultra-luxury house. These houses offer an experience of a lifetime to consumers seeking an upgraded lifestyle and standing out from mid-ranged options.
High Networth Individuals (HNIs) and Non Resident Indians (NRIs) have also shown keen interest in occupying the ultra-luxurious houses, as these houses fulfill the demands of their social standing. These abodes are mostly smart homes that aim at providing a safer, more energy efficient, and a more convenient environment to live in. These smart homes come with mood sensing technology and customized energy saving option. Additionally, other features such as alarms and panic button options inspire safe living. Working parents can supervise their kids at home, right on their smart phones. SOBHA Habitech, located near ITPL, is one of the most splendid luxurious smart homes in the city. It is a perfect blend of luxury habitat and technology.
Some of the most promising markets for ultra-luxurious housing are Outer Ring Road (ORR), Sarjapur Road, Whitefield and North Bangalore. These residential micro-markets are expected to expand the ultra-luxurious housing across the city. One such ultra-luxury project taken up by SOBHA is SOBHA Palm Court at Yelahanka. It is a luxury housing solution designed to perfection. Natural light and cross ventilation; green and clean surroundings; easy access to infrastructure facilities makes these apartments a perfect dream house. Equipped with an uber-cool clubhouse and world-class amenities, including a tennis court and cricket pitch, SOBHA Palm Court gives a living experience that is unique yet luxurious.
In in essence, the main factors that have led to a rise in demand for ultra luxury housing are:
Increase in Per capita income- Creation of numerous white-collared jobs has set the disposable income rolling. Ever-growing IT sector has made a great impact on the elevated disposable income, resulting an increase of 7% in the present quarter over 6% in the previous quarter states the PIB report. Link : http://pib.nic.in/newsite/PrintRelease.aspx?relid=156182
Cosmopolitan culture and moderate weather – Bangalore is more than an IT hub. It is the garden city with an urbane population and pleasant weather conditions, attracting a considerable number of HNIs and NRIs. This, in turn, is also transforming it into a hub for luxurious abode, besides a booming economy and changing lifestyle.
Social factors – Multi-cultural population with good social infrastructure, excellent educational institutes, and constantly upgrading infrastructure has made the city a perfect location for an ultra-luxurious realm.
Bangalore's emergence as one of the cosmopolitan cities has led to the city being touted as the premium destination for luxury housing. Hence, it does not come as a surprise that the real estate demand in the city has surged majorly from the affluent population, seeking luxury housing. For investors looking for less volatile market with long-term prospects, Bengaluru provides a striking investment option which rightly proves its mettle as the "Ultra luxury housing destination".